A client who just purchased a condo 3 weeks ago contacted me yesterday to come over and see the impact of updates she just completed before her moving van arrives today. The quick transformation was amazing!
The kitchen had the most changes... cabinets were in good condition so she just painted them with white enamel, as she did the woodwork throughout the rest of the unit as well. Removing the wallpaper and dropped ceiling, replacing appliances, and adding new Cambria counterops were obvious choices that really refreshed the kitchen.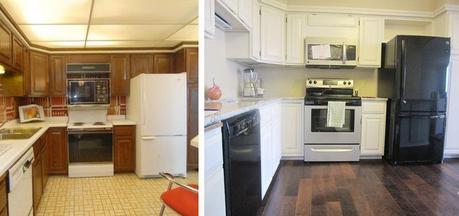 But what made the most dramatic impact was opening the wall between the kitchen and dining room. It opened the space and changed the feel so much it was almost unrecognizable.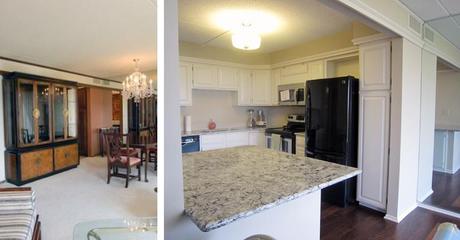 Natural light that now streams into the kitchen... instead of being a dark corner, the kitchen is bathed in sunlight and gives views of the brilliantly colored leaves on the trees across the street. It now also opens to the living room, creating a great entertaining space.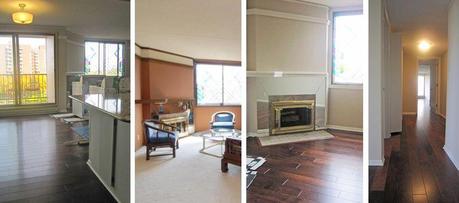 In addition to painting the wood trim, she also painted all the walls a warm, soft, neutral color... and wisely replaced all the flooring with rich wood. Their combined flow throughout the entire unit gives it a calm sense of spaciousness and unity.
All this in only 3 weeks... what a huge impact! Now she is ready to celebrate a job well done and move in to enjoy her new home!
Sharlene Hensrud, RE/MAX Results - Email - Edina Condo Realtor