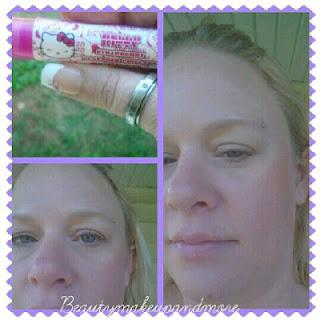 Today is a simple day. I got up and didnt have much time cause i had to go get one of my children from  school. So this doesnt take that long to do.
I start by putting Dr. Jart+ premium bb beauty balm on instead of foundation
For contouring i used the bronze side of the hard candy glow away bronzer and highlighter duo in bora bora
For my blush, if you follow my instagram i showed a pick there yesterday, hard candy blush crush baked blush in living doll. and yes i do love this color. Very pigmented and a great shade of pink.
For my concealer, i first put on maybelline instant age rewind  in neutralizer and then on top of that i used the brightener followed by my bobbi brown pale yellow powder
For my powder on my face i used physicians formula happy booster glow and mood boosting powder in beige
On my eyelids. i didnt prep them like always, all i did was use my clean and clear mattifying moisturizer and after that sets for a little bit( i put in on first then did my other makeup) i used lorac perfectly lit in spotlight then for my lashes i used a lash primer then put two coats of bare escentuals buxom lashes
For my lips i used my hello kitty strawberry flavored lipgloss
Very simple and very quick.
peace and beauty
laurie ann