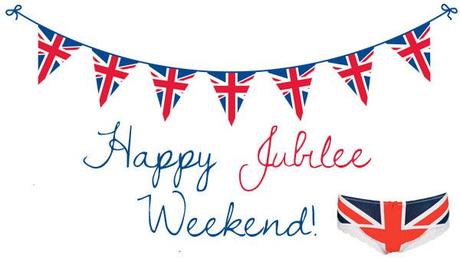 Happy Jubilee Weekend, everyone! Any excuse for a party, eh?
We're very excited about the long weekend and can't wait to get stuck in to the cucumber sandwiches and Pimm's. If you're heading to a garden party this weekend, make sure you're prepared – arm yourself with some Union Jack bunting, a fold-out chair and some of these patriotic pieces from Republic…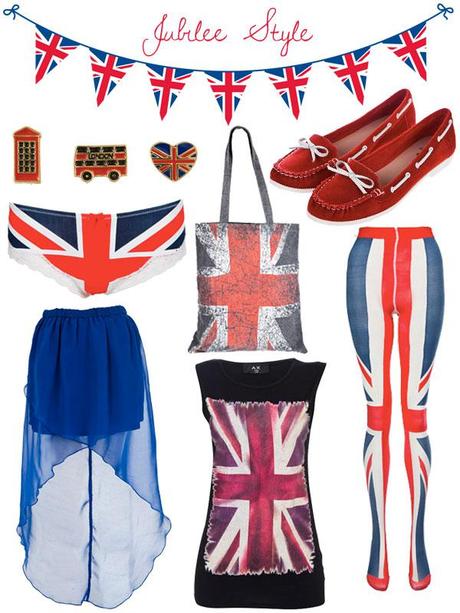 If you're not quite brave enough for the head-to-toe look, these sweet London earrings will add a hint of British charm to any outfit
These Lawson Suede Loafers by Miss KG will look fab with dark skinny jeans and a simple white shirt for a subtle nod to our national colours!
The Crafted Union Jack Bag is perfect for toting around your essentials – pack your red lipstick, a cute cardi and a pretty hair bow for real English Rose style
Make sure your underwear is as adorable as your outerwear with these patriotic pants
We love this Miso Dipped Hem Skirt in the most regal of royal blues, and we bet Kate Middleton would love it too!
Slip on this grungy tee with some ripped up jeans and classic sneakers for Sex Pistols style – very rock and roll
And finally, if you're really feeling the love for Great Britain, these Pretty Polly House of Holland Union Jack Tights are the ultimate style statement – Jessie J would approve!
Do you have any plans for the Jubilee Weekend? Tell us what you'll be up to, and what you'll be wearing!
Jen x
Social Media Team