Quarantine Empties
Helloo people.. how are ya.. I know its been a long time that I have come online here but if you are following me on instagram, (@perksofbeautyblog) you will not have a chance to miss me as I am very active there. Anyway, coming to the post, I haven't been buying a lot of products. Makeup is the last thing in my head and I am still being good with the skincare. I want to finish up my skincare/makeup before I venture into new products. That's how I could put these products in my list.
I did miss a lot of products, I threw them as soon as I finish using them up. These were the things that I kept in my empties tote to write a blog on quarantine empties. I wanted to share these with you guys and write down mini reviews of each.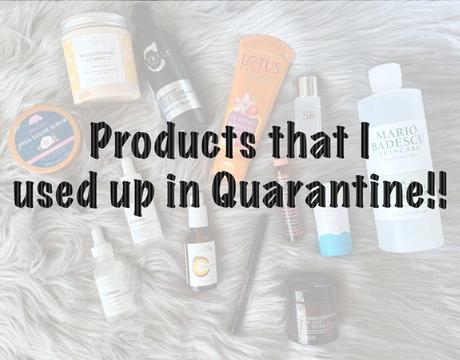 Quarantine Empties
So here goes my list...
I am starting off with Body/ Hair products.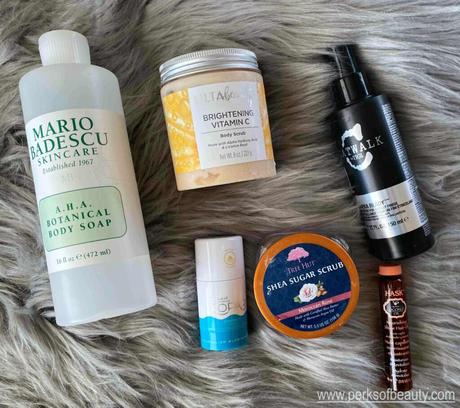 my bath and body products that I used up in quarantine #quarantineEmpties
Mario Badescu AHA Botanical Body Soap
The body soap is known to treat treat ingrown hair. This product didn't seem to help me with that. This was not drying as the regular soaps but I had to moisturize right after the shower. Not repurchasing it.
Kopari Deodorant in Beach
This is a super cool product. Found it on my hawaii trip and never looked back. Got the other variants too and I love them whole heartedly. These are a definite repurchase.
HASK coconut oil serum
This is something I am not sure if I am going to repurchase it. First, I do have other serums to finish. Secondly, this does gives smoother hair when it is damp but once the hair dries, the smoothness/moisture goes away. However, it does feel smooth to touch.
Quarantine Empties: skincare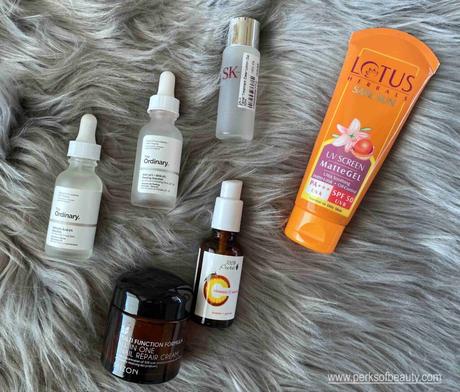 my skincare empties
The Ordinary Salicylic Acid 2% Solution
Got this solution for my acne and I did feel that it helped me with my oily skin and sudden pop of acne. However, I do have other acne treatments at home so not purchasing now but it is a keeper.
The Ordinary AHA BHA Peeling Solution
I just finished my second bottle and I already stocked these babies up. I love this peel. It almost gives a spa-like effect at home. I highly recommend this and it's worth trying.
Lotus Herbals UV screen Matte gel SPF50
This is a product from India. This used to be my favorite sunscreen and I am still struggling to find a sunscreen that doesn't make my skin oily. This product leaves no white-cast and this is something I really want to stock up. Once the things are back to normal, I will be getting multiple bottles of these.
Mizon All-In-One Snail Repair Cream
This is a gentle moisturizer, I usually use it in the night. I feel it makes my oily skin more oily if I use it in the morning and there was no wow factor. I would like to use my existing moisturizers before I think about repurchasing this.
SKII Facial Treatment (Travel Size)
This is over-hyped product. I got this from yesstyle.com and I am assuming that it is original. So, I got two of these and I used them in a span of 1 month. Trust me, I was not able to spot any major change. I think it will work if you use it for a longer period of time, but ain't nobody got the time or the money. So, not buying it again.
100% Pure Vitamin C Serum
I think this is expired or the potency of the serum decreased within the first two months of my usage. I did use it religiously every morning. Still, I didn't see the results like the other vitamin C serums (ex. Exuviance Viatmin C capsules) I used in the past. I don't recommend it nor I repurchase it again.
Makeup Empties
Revolution Beauty Micro Brow Pen
Sadly, this is the only makeup item I have my review on. This is the product I was very disappointed with. This is like a worst eyebrow product that I ever tried. So bulky, so thick lines, I wonder how are we supposed to get the natural looking thin strokes with this. Also, when you wash this off, it gives you a harsh red color to the cotton ball. I was scared to see that as I thought if I cut myself. Got it from ulta beauty store but never ever buying it or recommending it anyone.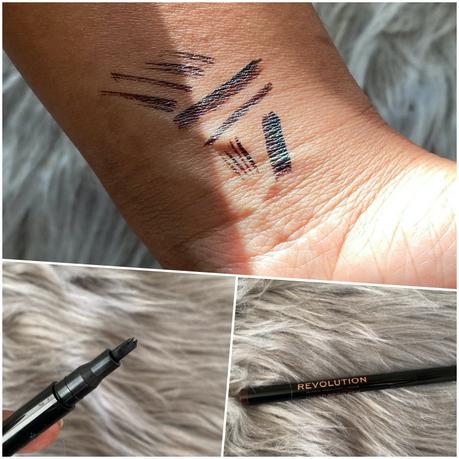 Revolution Beauty Micro Brow Pen
Last words..
Do let me know if you like this idea of sharing mini reviews. I sometimes miss blogging so much. I think this is the time I should be able to make it.
The below product links are affiliated to my account. This is my first time using it, so please support.