Keranique Follicle Boosting Serum
Claims
Stimulates nourishes and supports scalp and hair follicle health.
Imparts strength and helps reduce breakage-induced thinning.
Helps hair look thicker, fuller, and shinier.
Protect, fortifies and repairs existing damage to promote hair fullness.
My Experience:
I really liked this one. This makes my hair very manageable and smooth. It also helps in styling my hair very easily. No overpowering scent and it is travel-friendly. I recommend this one to anyone.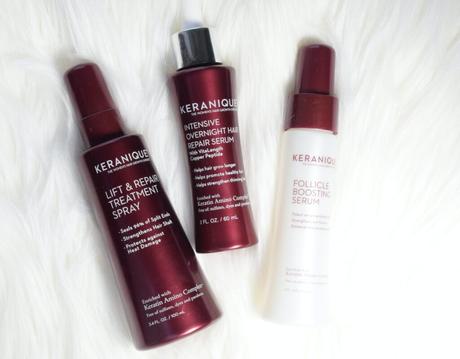 Follicle Boosting Serum by Keranique
You can buy the product here