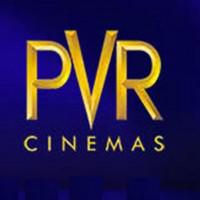 PVR Ltd., the leading entertainment company in India, today announced the launch of its five screen multiplex at the Empress Mall, near Gandhi Lake, Nagpur. With this launch in Nagpur, PVR now has 39 screens and eight multiplexes in five key cities of Maharashtra including four in Mumbai, one in Latur, one in Aurangabad and one in Nanded.  The multiplex is spread across an area of 50,000 sq. ft. with a capacity of 1234 seats and will provide an exceptional digital movie experience to the cinegoers of the city at a pricing ranging from Rs 70 – Rs 180. With the launch in Nagpur, PVR today stands at 184 screens in 42 cinemas in 13 states & 25 cities across India.
Nagpur, being the largest metropolis of the state, comprises of a commercially active population. Keeping this in mind, PVR multiplex has been designed in the most chic and urban fashion. The multiplex boasts of crushed paper tyle ceiling and spacious leg space width seats. A specialised menu has been designed according to the taste preference of people in Nagpur. The outsourced kiosk will offer a variety of street food like Chaat – bhelpuri, panipuri, sev puri, dahi puri, papdi chaat and Chinese bhel.
On the occasion, Mr. Pramod Arora, Group President, PVR Ltd. said, "We are extremely pleased to launch our first multiplex in Nagpur. Over the years, we have understood the demand in smaller towns and hence we have grown steadily by expanding our presence in tier II and III cities across India. Building on the success of our properties launched across Maharashtra in cities like Mumbai, Latur, Nanded and Aurangabad, we are confident that the multiplex in Nagpur will be well received by the patrons. We can proudly say that PVR has brought the largest multiplex to the city with five screens and 1234 seats. We will continue to provide our customers the best cinematic experience. In Maharashtra, PVR will soon be launching another two multiplexes in Pune and one in Mumbai".
Commenting on the opening, Mr. Praveen Tayal, CMD, KSL & Industries, "We are extremely pleased to form an association with PVR Cinemas. They are the leaders in the entertainment space and we are delighted with the opening of PVR Cinemas in our mall. With digital projection, high-quality sound system, and comfortable seats in all Audis, PVR will surely provide an ultimate movie experience to the people and we hope to receive a positive response from the people here."