Sometime back before Christmas, I received an email about a company called Put Me In The Story. I was curious to learn more about personalized books, so I went to their Website.  What I learned is this: there is so much involved with these books, what they mean, what they are about, that I'm not even sure where to start.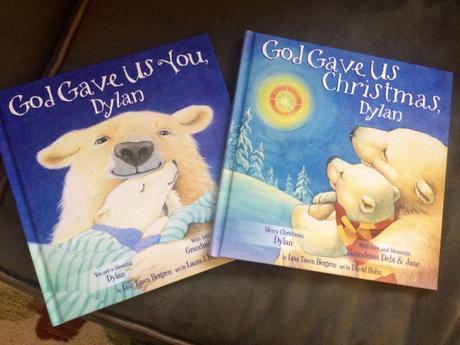 Since it was right before Christmas, I chose two books –Lisa Tawn Bergren's beloved children's books, God Gave Us You and God Gave Us Christmas, and then I headed right into transforming them into personalized keepsakes.  In the process, I learned that Put Me In The Story is the #1 personalized books site in the United States. 
Here's what else I learned: For more than a decade, 1.2 million readers have fallen in love with Bergren's heartwarming writing and her ability to express for parents the love and joy that their little one has brought to their lives.  
"God gave me this story one night, in the middle of the night," Bergen said. "I always think, 'If I hadn't gotten up and written it down, what a blessing I would've missed!' It's an I-love-you book with a measure of faith, unique to the market, I think. Perfect for a baby or baptism/Christening gift, this is a story that families turn to again and again."
Put Me In The Story's unique book builder engine allows parents, grandparents, aunts, uncles and friends to add a child's name and photo, family photo, and personal dedication to this classic story.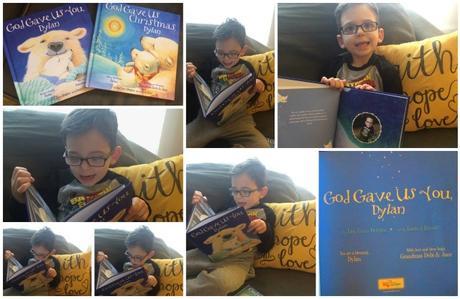 About the Books:  God Gave Us You, the best selling book in the series, features a young polar bear asking its mama a very important question: "Where did I come from?"   As Mama Bear tucks her young cub under the quilts, she gently, tenderly, and reassuringly communicates the message loving parents everywhere want their little ones to hear: "We wanted you very, very much, and we are so very glad because—God gave us you"
God Gave Us Christmas, the second bestselling book in the series, features a curious young polar bear who asks, "Who invented Christmas?" Mama and the cub head off on a polar expedition to find God and see how he gave them Christmas, discovering that Jesus in the best present of all. "I wanted to write a book for little ones redirecting them to the Real Reason for the Season – Jesus – without totally throwing out Santa Claus and St. Nick traditions," says Bergren. "This is my solution."
About the Author:  Lisa Tawn Bergren is the bestselling, award-winning author of over forty books, with more than 2.5 million copies sold. Her most recent works includes God Gave Us Easter and a devotional called Upside-Down Prayers for Parents. She lives in Colorado Springs, Colorado, with her husband and three children.
About Put Me In The Story:  Put Me In The Story, the #1 personalized books site in the U.S., creates personalized versions of bestselling books and books where you star alongside your favorite characters. Their gifts capture moments that matter and memories that last. With each touching picture and special dedication message, their readers have become their most dynamic characters. Put Me In The Story inspires a love for reading, across all ages and generations, through the experience of shared, personalized stories. Share a story with your family at www.PutMeInTheStory.com.
Because my grandson cannot seem to have enough books to satisfy his love of reading, I was very excited to get him personalized books. The process on Put Me In The Story's website is very easy, the instructions are very clear and checkout was a breeze! There are so many choices of books and ideas on the website, it'll be hard for you to narrow your purchase down to just one book. They have more than just gifts for children too – there are "grown up gifts" at Put Me In The Story too!
There are just so many products on their Website, you can't go wrong. I highly recommend Put Me In The Story for anyone looking for a personalized gift!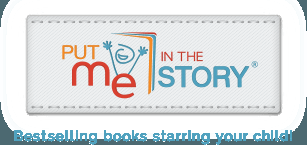 I received this product without cost in exchange for this, my very honest and unbiased review.  Thank you so much Put Me In The Story for allowing me this opportunity! I learned a lot and I'm very appreciative!!
~ ~ ~ ~ ~ ~ ~ ~ ~ ~ ~ ~ ~ ~ ~ ~ ~ ~

It would be great if you would stay connected with me!! You can follow me on Twitter @DebiL1611, like me on Facebook at 2014 and Beyond, circle me on Google+, follow me on Tumblr, Instagram and Bloglovin', subscribe on YouTube, or connect with me on LinkedIn and Pinterest.

Please make sure to visit my homepage and subscribe to my blog for more great posts on running, fitness and lifestyle topics as well as food, product, music and book reviews, and more!