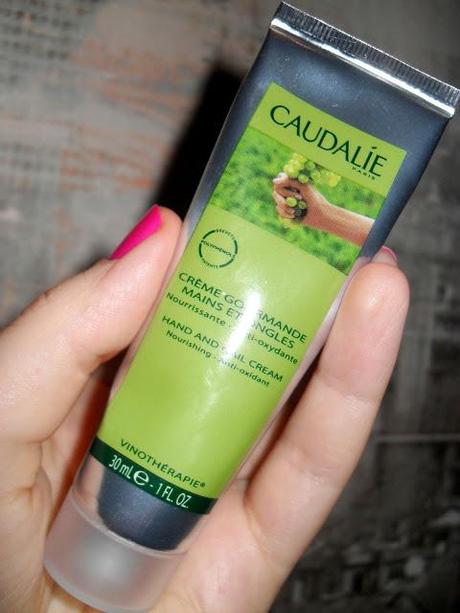 I wanted to try it for such a long time but it seemed a little pricey to me, it goes for $25 for 75 ml here so I was picking up Sally Hansen Hand Cream for summer and

Bioderma Atoderm Hand Cream

for winter time instead. During Christmas season, however, Caudalie came up with a great little set of their most delicious lip conditioner and a mini 30ml hand cream for a bit under $10. How could I not buy one? (or four!!! haha)
 
So, the most amazing

Caudalie Hand and Nail Cream

. It's absolutely divine! I can't say anything bad about it. Moisturizing, anti-aging, with anti-oxidants (grapeseed oil, sweet orange pulp, and avocado), non-greasy, delicious fruity scent adds to the luxuriousness of this cream and pure shea butter softens the skin and cuticules. To cut a long story short, my hands look better than ever this winter and I cannot recommend it enough!