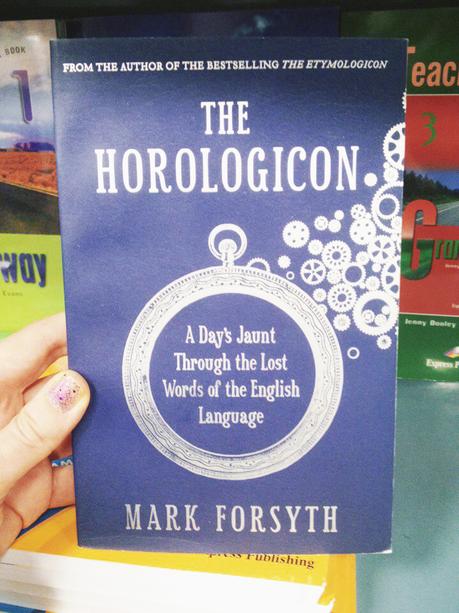 This is a new section of the blog where I'm gonna share the books you can read to improve your English, get to know some cool stuff and some of it is gonna be about English-Russian translation. This book isn't though. A really fascinating read by Mark Forsyth, author of the Inky Fool blog.

The Horologicon (or book of hours) contains the most extraordinary words in the English language, arranged according to what hour of the day you might need them.It will interest people like me, who are into Ethymology and like Linguistics not in its dry and scientific form but Linguistics made fun. 




For example, this book will tell you that previously the newspaper was called


"a scream sheet", an umbrella - "bumbershoot".
 Ultracrepidarianism is 'giving opinions on subjects that you know nothing about', and is thus a terribly useful word.
 dysania (extreme difficulty in waking up and getting out of bed)
 to egrote (to feign sickness in order to avoid work)
And other fine examples of how the language works and changes.
Highly recommend!
 The Horologicon принадлежит перу Марка Форсайта. Он также пишет в своем блоге The Inky Fool. Отличная книга для всех, кто изучает английский язык на достаточно высоком уровне (переводчики, преподаватели, лингвисты). Очень интересные истории о словах, которые уже давно вышли из обихода. Лингвистика, понятная каждому. Рекомендую!