With the lucrative offers and attractive advertisement promising a world free of pain and a life full of successes, getting a new postpaid connection can become quite the herculean task. Most people no longer seek brick and mortar shops, preferring online methods to buy the connection. Let's just say you want to purchase an Airtel postpaid plan, the things you need to look out for are the calling minutes offered, data amounts, the speed at which you will get data, the safety of the website, etc. Looking at the cost is, of course, a necessity but to get the maximum benefit, we have just compiled a list of things you should know to get your money's worth, while buying a connection online.
Calling Minutes
Any postpaid plan has to first give you calling minutes – it is the basic rule for your mobile connectivity. As per the amount spent by you, the calling minutes will be predecided, and if you use more minutes, you will be charged for every extra calling minute and this amount will be added to your monthly plan rental. But, with some telecom companies offering unlimited local and STD calls with their postpaid connections along with free incoming and outgoing on roaming, all you need to do is check other factors.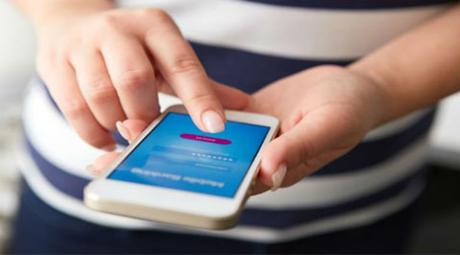 Data Amounts
Smartphones today are used as much for Internet browsing more as they are used for calling. Though most postpaid plans come with predecided data amounts, some telecom operators are offering plans which allow you to choose data amounts and calling minutes as per the plan chosen. This way you reduce wastage, and pay for what you actually use as you can choose to increase the amount of data and reduce calling minutes or vice versa.
Data Speeds
Internet speeds are measured as 3G and 4G; and, now 5G is also on the anvil. The higher the speed, the faster will be your capacity to stay connected, work, download and upload files to your smartphone, etc.
Read Also: Airtel Offers Data Roll Back Services to Postpaid Customer
Network Strength
This really is the crux of a postpaid connection whether you buy it online or offline. Once you have bought a postpaid plan, the network strength will determine how well will it work in your home, office or the city or town you travel to! You need your telecom provider to ensure calling and data connectivity is uninterrupted and consistent, whichever part of India you are in.
Security
You can stay connected with the world through the high-speed Internet continuously. But it will also leave you vulnerable to spams, viral threat, the intrusion of hackers, etc. That's why you have to make sure the telecom provider you choose is committed to security. For example, when you buy a postpaid connection, by paying a nominal fee you can buy security not only for your information but also the handset, as the companies like Airtel is also offering insurance.
Customer Support
This is one of the most important things to look for before plunge into buying a new connection online. If you face any trouble regarding your calling minutes, data, billing or if you have taken on the fringe benefits, how actively will the telecom provider offer you support .
Cost
Last, but the most important aspect to be kept in mind while choosing a postpaid plan. A  multitude of plans are available in the country and like mentioned above, depending upon your budget you can choose plans with come with predefined calling minutes and data amounts, plans that can be customized or plans with data and unlimited local and STD calls. 
 Students, homemakers, professionals, all are Internet-dependent, and need to be connected at all times. Each one will have a varied data and calling requirement, and hence, postpaid plans are a necessity, and they should keep the above in mind before finalizing which postpaid connection to buy.