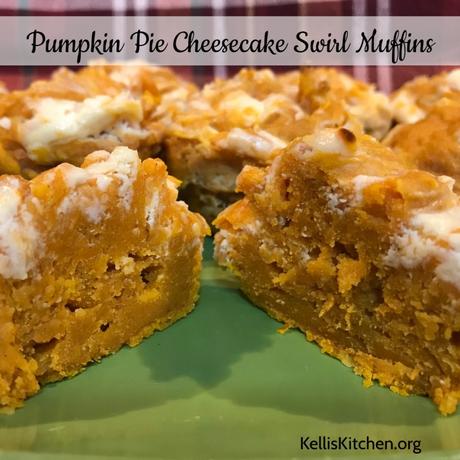 It's officially Pumpkin Spice season and mom asked for pumpkin muffins. Our family is making an effort to reduce the amount of sugar we consume but not cut it out, completely. Sometimes you just want a sweet satisfying treat.
I thought this would be the perfect recipe to test out some Truvia products. I had read that it's a great way to bake sweets with less sugar. Even Rocket liked these Pumpkin Pie Cheesecake Swirl Muffins. They are dense like pumpkin pie filling with a light cheesecake swirl on top. Less sugar might make this a good option for a diabetic dessert for the holidays.
Pumpkin Pie Cheesecake Swirl Muffins
1 egg
1/4 cup vegetable oil
1 teaspoon pumpkin spice
1 teaspoon vanilla extract
15 ounces canned pumpkin
1/3 cup Truvia® baking blend
2 cups all-purpose flour
2 teaspoons baking powder
1/2 teaspoon sea salt
Cheesecake Filling
8 ounces cream cheese softened
2 tablespoons Truvia® brown sugar blend
1 teaspoon vanilla extract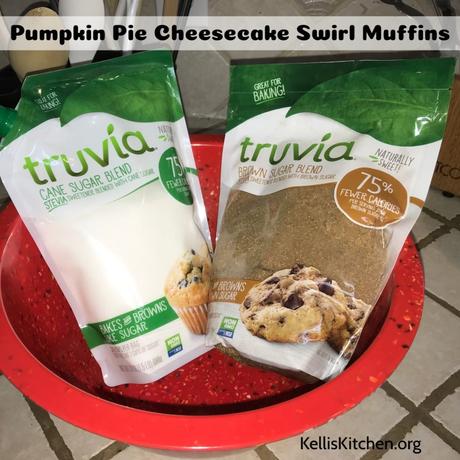 Preheat oven to 400 degrees F.
Spray a 12-cup muffin pan with cooking spray and set aside. You can also use baking cup liners.
In a large mixing bowl, whisk together egg, oil, pumpkin spice, and vanilla. Whisk in the pumpkin and sugar, until smooth.
In a separate bowl stir together flour, baking powder, and salt. Add to wet ingredients and stir just until dry ingredients are incorporated.
Divide muffin mixture evenly between 12 muffin cups in the muffin pan.
Using a handheld electric mixer, blend cream cheese, brown sugar blend, and vanilla until smooth, on the lowest setting.
Using a spoon, drop a dollop of the cream cheese mixture into the center of each muffin. Use a butter knife or toothpick to swirl the cream cheese through each muffin.
Bake in preheated oven for 15-20 minutes, or until toothpick inserted comes out mostly clean.
Transfer from muffin pan to wire rack to cool.
The muffin will be dense.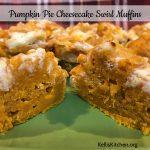 Pumpkin Pie Cheesecake Swirl Muffins