Madelines are a French tea cake. It has a very distinctive shell like shape, due to the special pan used to bake them in. These French pastries are perfect for the Feast of Saint Denis.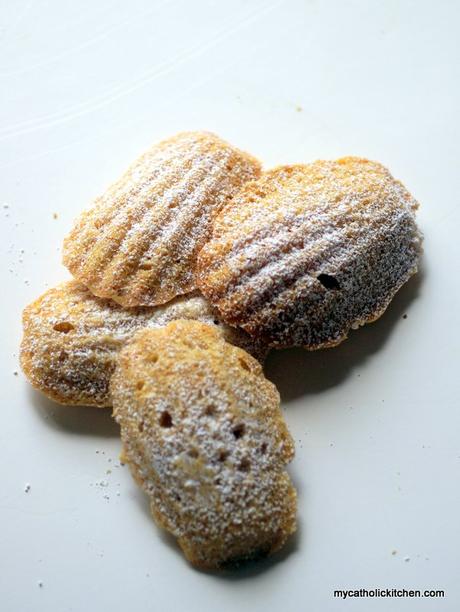 Saint Denis was born in 250 ad. Pope Fabian sent him to France with six other missionaries. He became the first bishop of France. He now is the Patron Saint of both Paris and France. Saint Denis was one of the holy helpers invoked during the middle ages against the black plague.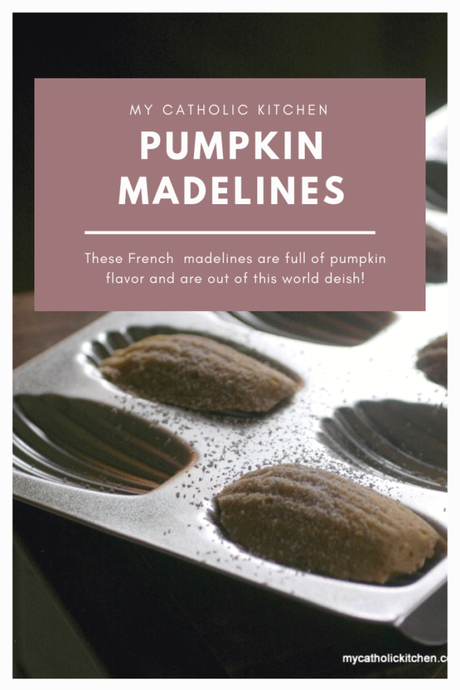 Saint Denis was martyred for his faith by decapitation in 258. A chapel was raised at the site of his burial by a local Christian woman; it was later expanded into an abbey and Basilica, around which grew up the French city of Saint Denis now a suburb of Paris.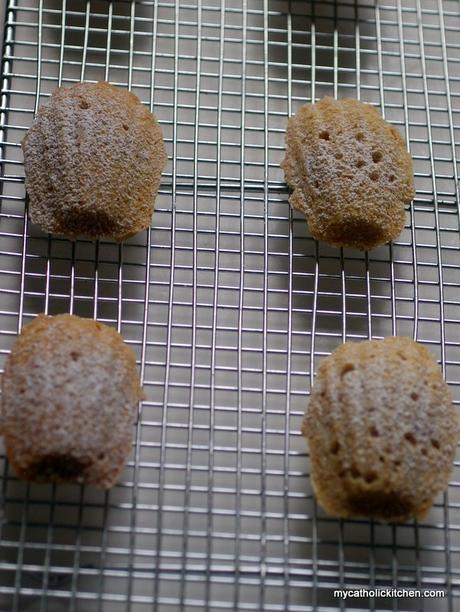 His feast day is today and I wanted to make a french pastry in his honor. I thought it would be fitting to make a pumpkin Madeline because it is pumpkin season after all.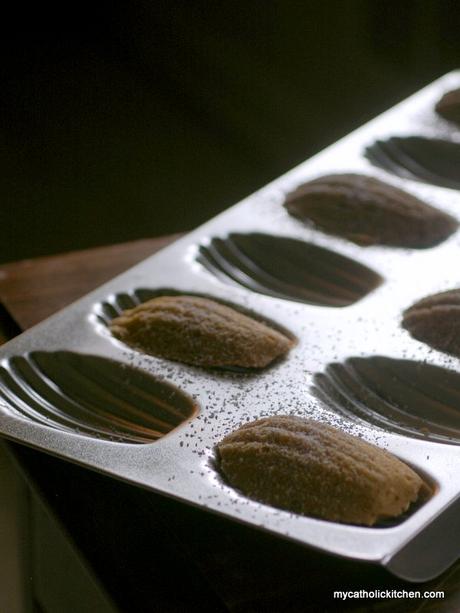 Pumpkin Madelines
Ingredients:
Directions:
Peace be with you,
Veronica