STYLE
❤ ❤ ❤ ❤ ❤ ❤ ❤ ❤ ❤ ❤ ❤ ❤ ❤ ❤ ❤ ❤ ❤ ❤ ❤ ❤ ❤ ❤ ❤ ❤ ❤ ❤ ❤ ❤ ❤ ❤ ❤ ❤
Pattern Clash and Opulence 
PUMA's  Spring Summer Lifestyle 2014
collection looks back to its sport heritage. Connecting the dots from past to present, classic silhouettes are revived into fresh, new styles for today's generation.  Inspired by the product, athletes and football moments, which brought the Brand international acclaim, Spring-Summer 2014 unifies the PUMA icons of the past with the cultural aspects of Brasil.   Brasil's culture clash embodies sport into life with an unrivalled energy. Its untamed and authentic. Within this collection, it has reinvigorated PUMA icons and inspired fresh products. PUMA offer them to you in their natural environments. From the Pixação-patterned streets of São Paulo packed with urban hippies and opulent style to  Rio de Janeiro's Copacabana beach with its elaborate tiles and stunning range. This collection is about clashing the old with the new to further enhance style, creativity, and performance.
Pattern Clash
Clash track jacket - Rs 3799
- In 1992, the PUMA Track Jacket made a name for itself with its oversized style and asymmetric paneling. This season, the Clash Track Jacket is inspired by Brasil's colorful street art and tiling designs. It features a pattern that follows the vibrant graffiti and elaborate clashes of color found in the streets of Brasil.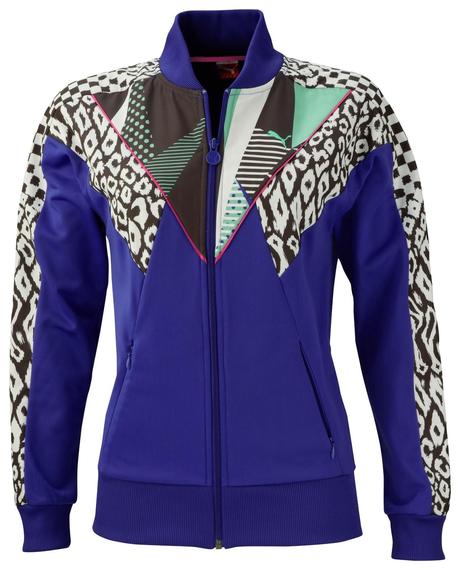 Lite clash tank - Rs 1499
- The Lite Clash Tank brings Brasil's culture to life with neon pops of color, mesh panels and patterns inspired by graffiti and beachside tiling. It is designed and engineered to be extra cool on those Brasilian summer days.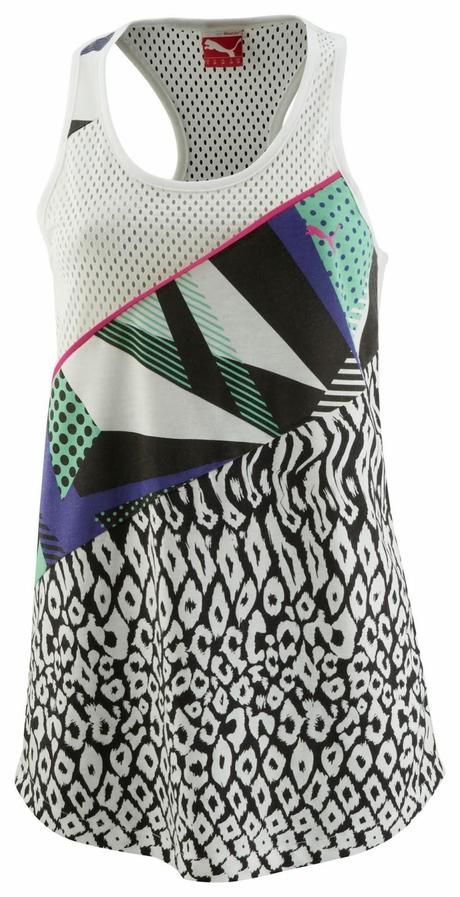 Lite windbreaker - Rs 4999
- In 1990, the Lite Windbreaker made a name for itself among trendsetters with its track-inspired style. This season's re-issued version is extra lightweight and is made up of water-resistant & semi-transparent outer materials.  The all-over pattern graphic is inspired from Brasil's iconic beachside tiling motifs, adding a fresh, cool take on this summer's Lite Windbreaker.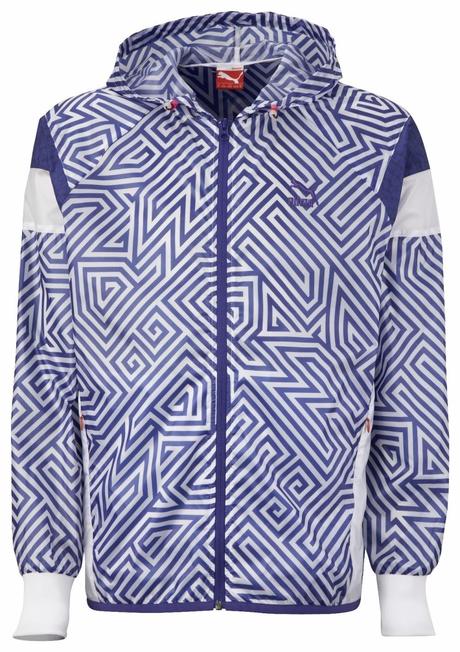 Clash Vest
- The Clash Vest pulls inspiration from Brasil's culture clash:  the cool, the stylish and the street art. The ge
ometric graphics merge with a crocodile-skin pattern for a look that is ready for summer days, or it can be worn with a jacket on cool Brasilian nights.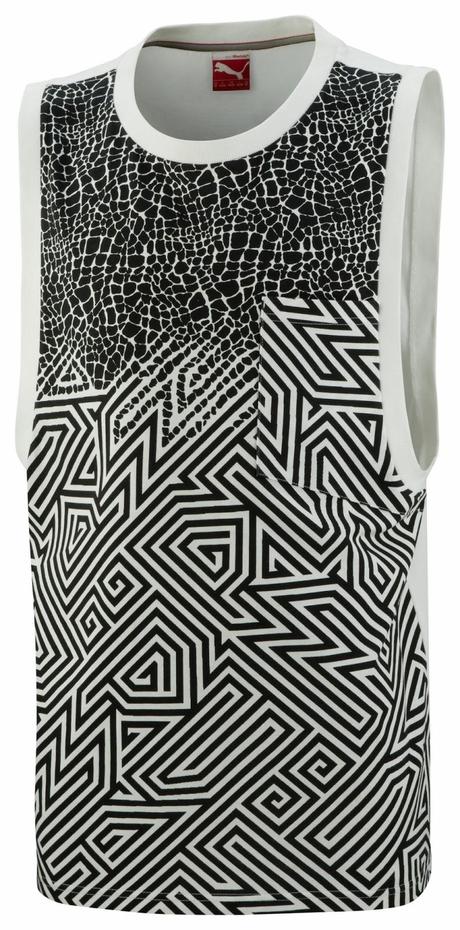 Fame carry all shopper - Rs 4999 -
The Fame Carry All Shopper is oversized and extra practical.
It is an eclectic mix of sporty, lightweight body fabric and premium jacquard webbing. The new shape allows for it to be a soft and slouchy silhouette, with an animal camo sublimation print that is inspired by Brasil's culture clash.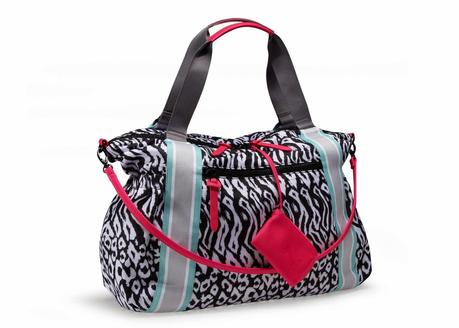 PY Blaze Backpack - Rs 2699 -
The PY Blaze Backpack is specifically designed for durability and functionality on the go.  The main compartment has a padded laptop sleeve and straps to help stabilize heavy loading.  Lightweight and designed to strap a skateboard into its Velcro webbing system (50 mm wide), the PY Blaze Backpack stays complete with its graphic pattern inspired by the colourful streets of Brasil.
Opulence
Opulence MCS Windbreaker - Rs 4999 -
In 1987, the windbreaker made its debut on the dance floor, making a name for itself among MCs and hip-hop fans. This season's Opulence MCs Windbreaker is lightweight and flashy.  It finds inspiration from Brasil's street status symbols, carats, and cool with its golden nylon exterior, making it a lavish style for this summer.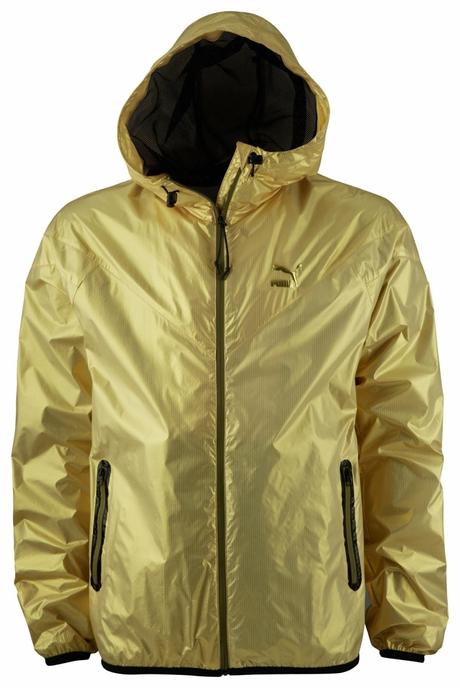 Opulence T-Shirt - Rs - 1499 -
The Opulence T-Shirt gives the iconic PUMA Disc – known for its comfort-boosting clicks within the Trinomic running family – a golden twist.  It puts a fresh spin on the seasonal opulence theme and keeps things laidback and smooth, in honor of its sneaker counterpart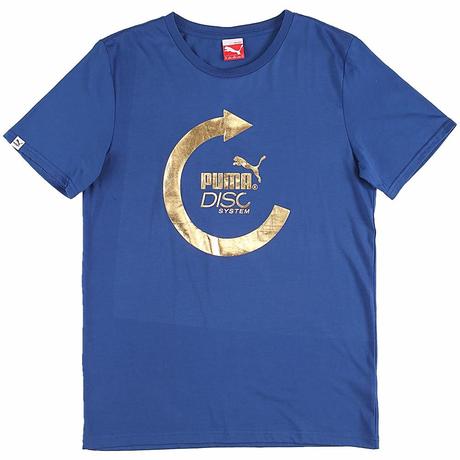 Future Disc Lt Opulence - Rs. 10999
- In the 90s, running shoes were reborn with fit systems. The PUMA Disc, part of the Trinomic family, was sought-after for its comfort-boosting clicks. Today? It's more laidback and just as smooth, and gets cranked by sneaker lovers around the world. This version is extra lightweight when compared to the original. It also opts for fresh cage details: they channel Brasil's street status symbols, carats, and cool with a metallic finish.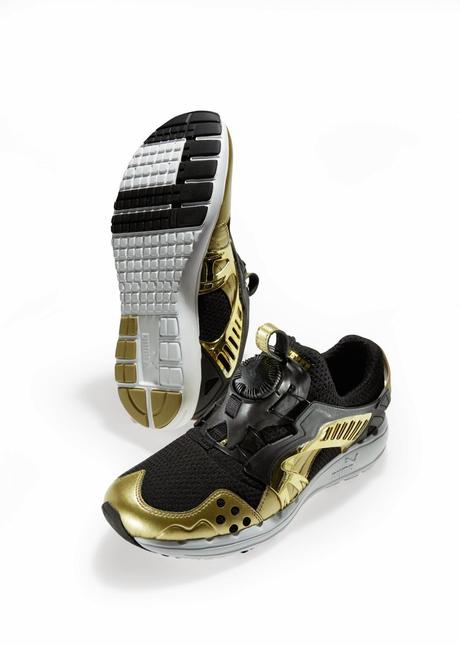 Ftr Slipstream Lo Opulence - Rs 4999 -
File this under "pretty mental," "mash-up," and "sneaker king." The PUMA Slipstream has long reigned over the high collared kingdom with its colossal style and rip-roaring swagger. It was originally issues in 1988 with modest yet crispy varsity colours and loomed large in sneaker circles around the world. In 2002, it joined the ranks of Japanese monster lore as the Slipstream Beast with animal prints, plush, leather fur - claiming material play and Tokyo as its stomping ground. This nearly-all-new sihouette holds fast to its original outsole and hexegon tread pattern. But that's it. The new material mix combines matte & shine in trend relevant color combinations for the cool streetwear consumer.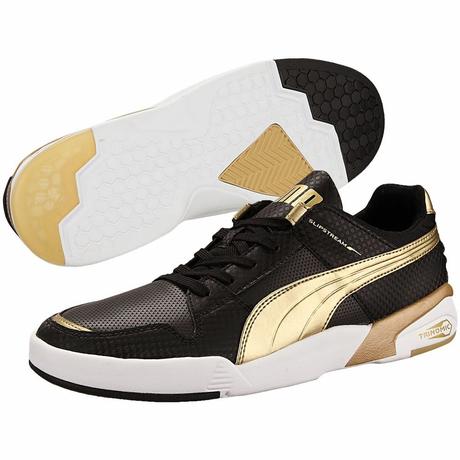 Performance
FAAS 300 V3 -
The Faas Family of Running Shoes has been a celebrated and preferred choice for many Runners since 2011.
As a new addition to the Faas family, the Faas 300v3 is a performance-training shoe that features a lightweight platform with a minimal and deconstructed upper making a lighter faster running experience. The lightweight and minimal PU Skin overlays provide optimum support while keeping the weight down.  The molded EVA sock liner enhances heal to toe transition to provide a responsive ride.  The Faas 300v3's technology features FaasFoam+ resilient rubber and EverRide+ blown rubber compound to enhance cushioning and comfort.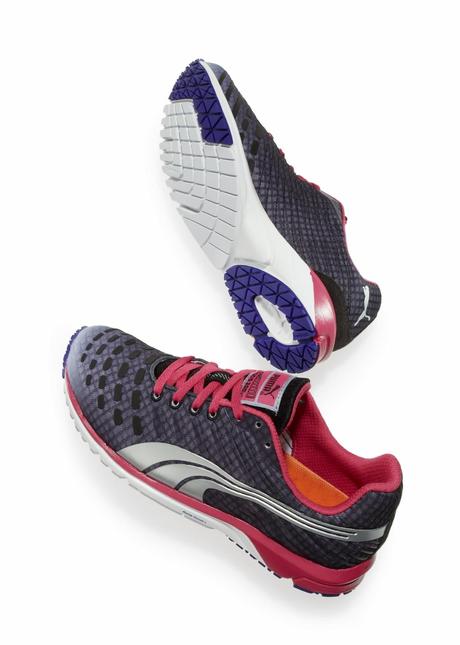 Price - Rs. 5499
Colors:
metallic blue-blue-peach / yellow-green-ombre blue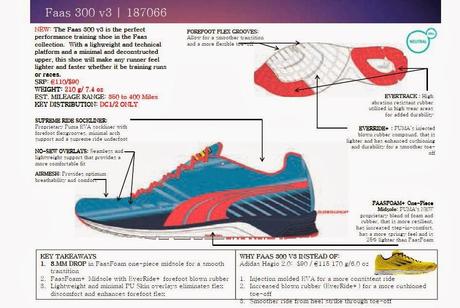 FAASFOAM+ One-Piece Midsole: PUMA's NEW proprietary blend of foam and rubber, that is more resilient, has increased step-in-comfort, has a more springy feel and is 25% lighter than FaasFoam; FOREFOOT FLEX GROOVES: Allow for a smoother transition and a more flexible toe-off