STYLE
❤ ❤ ❤ ❤ ❤ ❤ ❤ ❤ ❤ ❤ ❤ ❤ ❤ ❤ ❤ ❤ ❤ ❤ ❤ ❤ ❤ ❤ ❤ ❤ ❤ ❤ ❤ ❤ ❤ ❤ ❤ ❤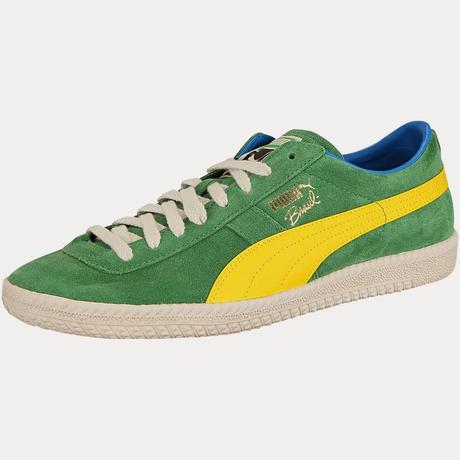 For the SS14 collection, PUMA looks back to its sport heritage.  Connecting the dots from past to present, classic silhouettes are revived into fresh, new styles for today's generation.  Inspired by the product, athletes and football moments, which brought the Brand international acclaim, Spring-Summer 2014 unifies the PUMA icons of the past with the cultural aspects of Brasil. 
PUMA footwear icons such as the PUMA Classic Brasil, a re-issue of the original PUMA Brasil, is modernized with state-of-the-art suede and a clean toe with durable cupsoles for drills.  Together with the Grip Bag, this Brasil pack pays homage to the 1970 Brasilian national team who changed football history.
CHECK OUT : All PUMA Posts on SSU
§

 

PUMA Brasil Football Vntg (Rs. 4499)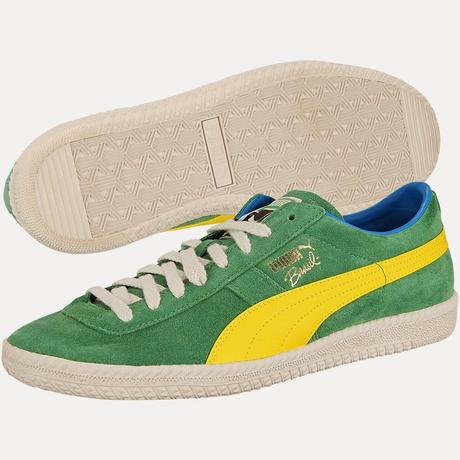 In 1970, the Brasilian national team reset the bar in football. To honor their world victory, we introduced the PUMA Brasil: state-of-the-art suede, a clean toe and durable cupsole for drills, all wrapped up in green-yellow and- blue. It grabbed attention for its luxury materials and German import status. It became the go-to for athletes warming up (calisthenics on the pitch) and chilling out (lounging in the athlete's village). In 2014, the original Brasil is re-issued with its vintage looks intact. Its name and style remain synonymous with some of the greatest football ever played. Its sentiment still translates no matter the country or decade:
§

Brasil 70 Windbreaker  (Rs. 4999)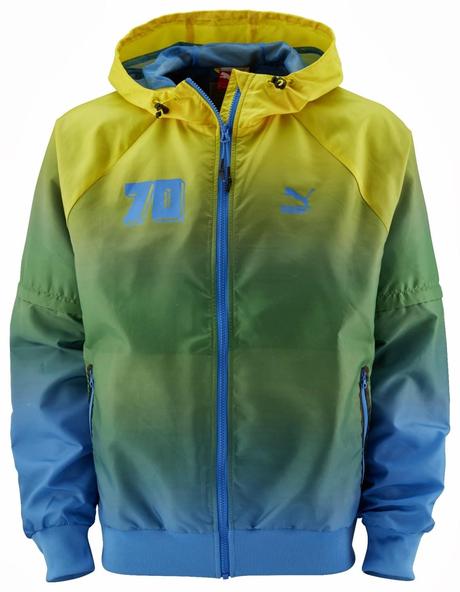 In 1970, the Brasilian national team changed football history.  This season, PUMA honors that world victory and legendary football moment with the Brasil 70 Windbreaker.
Made up of water resistant fabric, this windbreaker also features removable sleeves and a gradient take on national colors. The Brasil 70 Windbreaker is part of this season's PUMA Brasil Re-Issue collection, including the PUMA Brasil Classic footwear style and Brasil Grip Bag
§

Brasil 70 T-shirt (Rs. 1299)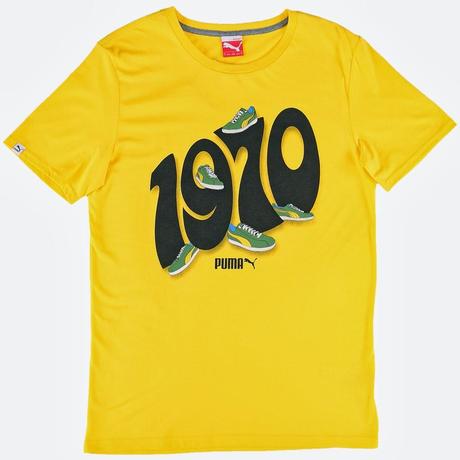 §

 
Brazil Grip Bag
(Rs. 4999)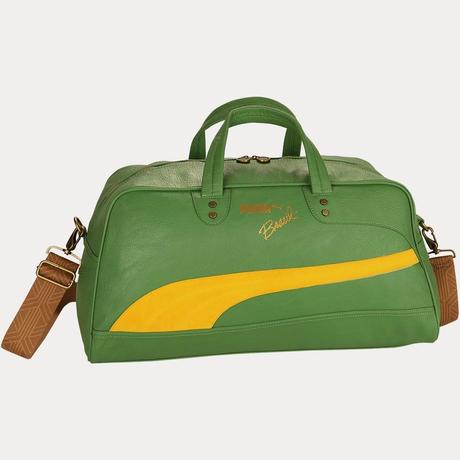 inspired by the "PUMA Brasil Football VNTG" sneaker the front panel features a vibrant yellow faux suede PUMA Formstripe and a gold printed "Brasil" wording
CHECK OUT :
ALL NEW LAUNCHES by PUMA in 2014
www.pumashop.in