Contributed by Jodi Kearns. 
The Ohio State Penitentiary stood in downtown Columbus for 150 years and held the likes of poet O. Henry and Dr. Sam Sheppard.
The CHP Test Center houses several tests and guides that were developed, adapted, and used to assess psychological profiles of inmates in the Ohio State Pen. The tools I'm about to show you were implemented during the first few years of Sam Sheppard's incarceration, specifically in the late 1950s.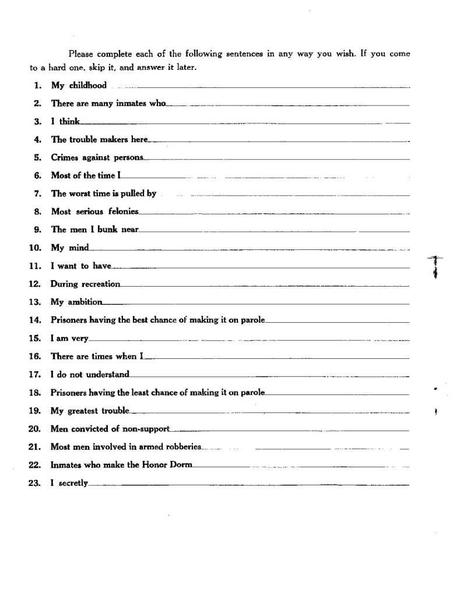 This snippet from a sentence completion test shows the sorts of opinions an inmate could give about (#9) the men they bunk near, (#12) recreational time, and (#22) inmates in the Honor Dorm.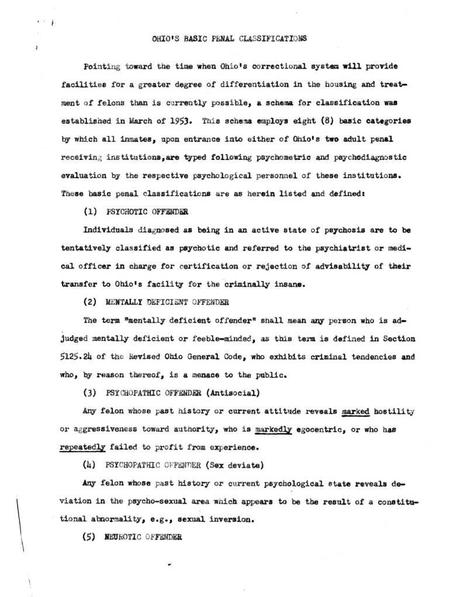 The first page of this guide describes Ohio's Basic Penal Classifications, such as (#1) Psychotic Offender, which shows that inmates in an active state of psychosis  ought to be "tentatively classified as psychotic" and referred for further assessment. This classification schema was used for placement and treatment based on psychometric and psychodiagnostic evaluation.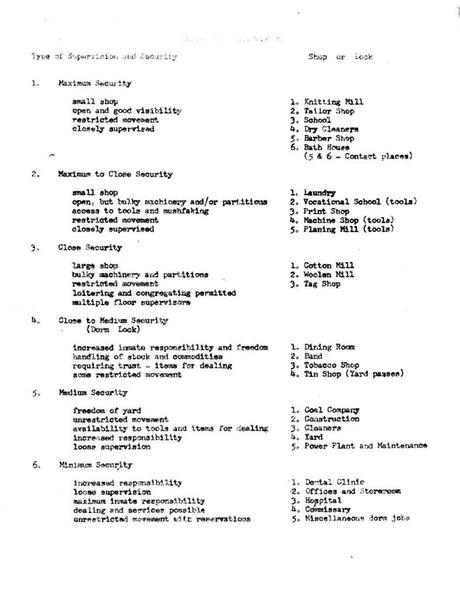 Difficult to see, this guide is called "Degree of Supervision" and explains that an inmate in Maximum Security needs to be placed for work detail in a small area with restricted movement, open visibility, and close supervision, like in the prison's knitting mill, school, or barber shop. An inmate in Minimum Security can be given more responsibility than the other levels of security, and may work in the hospital or commissary.
To see these assessment items in their entireties and to read the others in this collection donated by Dr. Alfred H. Fuchs, please visit CHP Test Center online.