Remember my April goal to take better care of my skin?  Well I'm here to report I am already taking steps to achieve this one!  I'm trying to be more proactive this month with my goals and not wait till the last days to finish them up.
I'm working on washing my face each and every night before bed and moisturizing.  I'm also trying to shower or at least rinse off my skin after workouts because I believe my sweat is irritating my skin.
Another thing that really needed to be done was cleaning my make up brushes.  I have amassed quite the collection of make up brushes over the years.  Three brushes for foundation and bronzer and five brushes for eye make up. One more brush for another foundation and one blush brush.  The foundation brushes I have had for at least 6 years but the eye brushes are only about a year old.  A year is still a long time! Just thinking about the amount of times those foundation brushes have touched my face in the last 6 years is gross.  It had to be covered in old make up, skin cells, and bacteria. 
I thought there might be a complicated procedure or special cleaner to wash your process but the process is both simple and you most likely already have all the materials you need at home!
To start, gather up all your brushes and a bottle of simple shampoo.  I just used my regular shampoo which is a generic version of tea tree oil shampoo.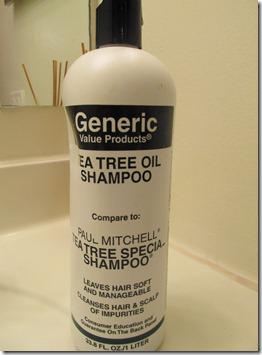 Dampen the brush under a stream of water making sure to hold the bristles down so water does not run up into the handle.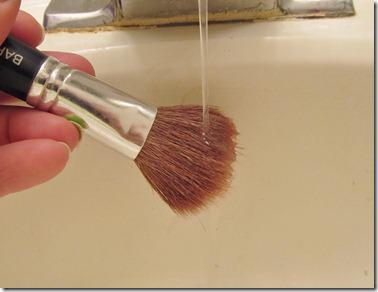 Squeeze out a little bit of the shampoo onto your fingers.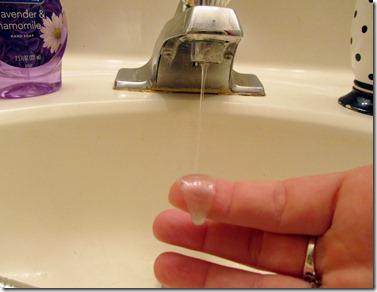 Rub that shampoo into the bristles.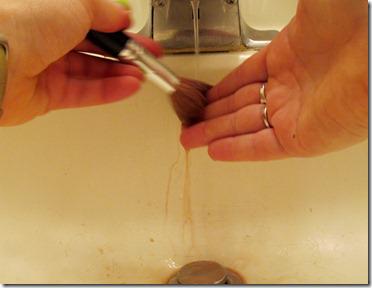 Work that into a nice lather by swirling in circular motions on your hand.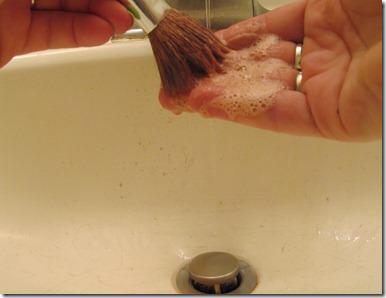 Lots of old make up was in those brushes.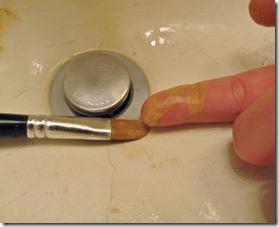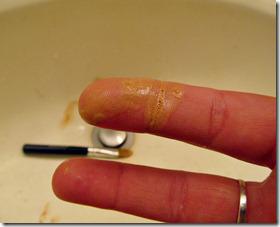 Then rinse the brush till the water comes clear.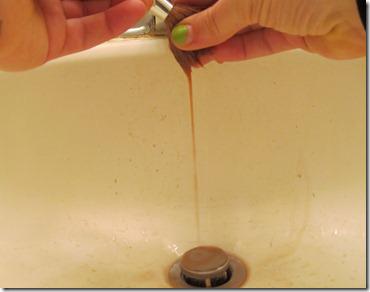 If your brush has never been washed like mine you may want to lather, rinse, and repeat!
Set the brushes up to dry.  Again point to bristle down so you don't get moisture running into the handle.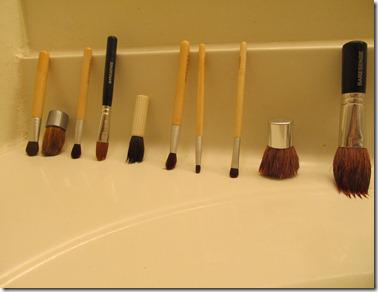 I let the brushes dry for 12 hours and some of the larger ones were still slightly damp. 
I was amazed by how much softer the brushes were after cleaning.  I'm not sure if cleaning has really helped my skin but I haven't had any breakouts since the cleaning. 
Hopefully I will continue this brush cleaning every six months or so.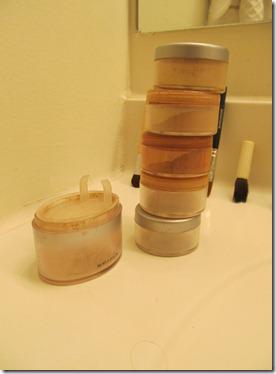 Have you ever cleaned your make up brushes?