I am sure that you are constantly hearing about living a greener lifestyle and ways of implementing it into our homes and into our children. The best way you can encourage your children to becoming interested in a greener life is through example.
Do not just tell you children they must live a green lifestyle, but instead set a good example for them and explain the importance to them and everyone around them. Children are going to be more willing to try something new and different when they know the reasons behind it. However, if living green is something they've experienced since birth, they won't know any other way.
We have all heard the saying about families that play together stay together. At least it's my saying. Few things will make a young child happier than taking a walk with their parents or being allowed to go for a bike ride with their parents or siblings. Encourage your child to walk or ride a bike as much as possible at a very early age as opposed to hopping in the car and using fuel. If necessary and possible, consider showing them the advantages of using public transportation.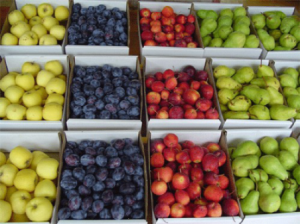 Children love helping their parents, especially when they're doing something with their parents as opposed to for them. Ask for their help with carrying buckets of kitchen waste out to the compost pile. Ask them to help you sort out the recyclables. Many children today earn an allowance for chores they do. Consider this part of their chores. Designate one evening per month for going around the neighborhood collecting cans and other trash.
Take your children to growers and farmer's markets where they can see that fruits and vegetables are not something that can only be found in the supermarket. If you have the space, consider growing a garden so they can see how produce is grown. They may not enjoy the weeding, but they'll sure enjoy the fresh produce. Consider letting them choose one or two items they can grow on their own in your garden. They'll love having their own project. Initiate a friendly competition in the family as to who can grow the healthiest produce. Websites like OrganicDB.ca can provide organic ideas and local places for you to bring your children to.
Teach your child the importance of conserving at a young age. This may include limiting the number of toys they have as well as shutting off lights when they're not needed. Teach your children the importance of not running the water steady when washing up or brushing their teeth. The green habits you teach your children at a young age are habits they'll take with them into adulthood.