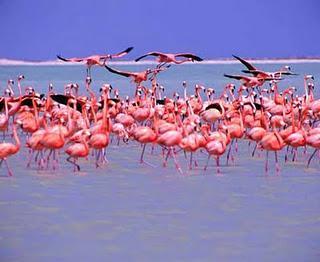 Flamingos of the Lake Urmia. It was yesterday. The lake is extincting now.
large number of people have taken part in demonstrations in the cities Orumiyeh and Tabriz . It was an environmental and political protest in the same time: on August 16, 2011, the Iranian Parliament rejected a "motion to invest funding to increase the inflow of water into Lake Urmia to save it from a complete extinction.
The motion was recommended by the deputies from the city of Urmia asking to take an immediate action to save the Lake.", Campaign to Save Lake Urmia reported.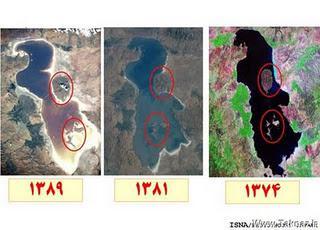 from right to left: 1996, 2001, 2010  Are you thinking about the Aral Sea?
The security Forces used tear gas against the protesters. About 300 protester were arrested, reported
radiofarda
. Do you remember Iran
condemning the British government for its 'brutal beating' of 'the opposition'
? @Iranianrevolt wrote a suitable
tweet
:
#Iran savagely crushes an environmental protest in #Tabriz, #Urumiya while expressing sympathy for #UKRiots
In this video, you see how security forces try to stop people to come to the streets
People chanted: "The Lake Urmia is dying, the Parliament orders to murder it" und " Let us feel the lake with our tears"
Clashes between protesters and security forces