Hard Disk Sentinel Pro is an essential program for all the systems with hard disks. It is a paid tool that can diagnose, identify and resolve every software or hardware issue related to hard drives or storage devices. It often comes handy for everyone who owns a laptop or PC. The need to use this software occurred when my SSD storage drive started showing multiple mounting errors and then I discovered Hard Disk Sentinel.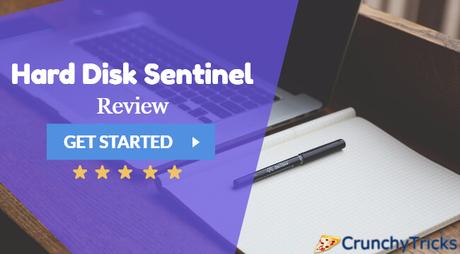 So, let's initiate the review of this tool and discuss that why it is recommended for everyone.

How Much Does HD Sentinel Cost?
Hard Disk Sentinel is a multi-OS utility client and is available for Windows, Linux, and DOS as well. For starters, the standard pricing for the Windows version 4.71 starts at $23 and includes excellent storage monitoring features and error resolving capabilities so that you won't lose any valuable data. The software is available free for Linux & DOS system users.
Moreover, the professional version packs extended functionalities and delights both developers as well as users. You can easily backup your data, diagnose for any error or issue in the drive. The professional version starts at $35, and you can purchase them both from the official website.

The company also offers a free trial version for all the Windows users to test out the premium features for a limited period. You should go for the trial version before purchasing the licensed one. You can download it from the website of Hard Disk Sentinel.
The Pro version allows you to directly run on the troubled system, bypassing all the installations and stuff. All in All, it's a good deal for all these quality features that the company offers with the Professional & Standard versions.
One of the very practical usages of the tool is to monitor your entire storage device or drive. The simple mode allows you to monitor the health status and temperature of your drive storage.

How to Use Hard Disk Sentinel?
You can get started with all the necessary disk tests, simple, surface, and extended.

The software greets you with quite a technical dashboard and automatically displays the scanned results of all of your storage partitions and devices. The tool is compatible with devices with minimum requirements and acts as a reliable monitoring tool for SSD and HDD drives. It simply finds, tests, and diagnoses all your hard disk problems, along with the Health status and any other failure.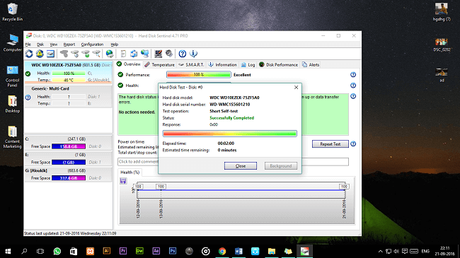 The tool also allows you to verify hard drives, external hard drives, SSDs, disks in RAID arrays, or any other relevant storage option. The tests conducted by the software's algorithm quickly detect any defragment error or any system errors that your drive might have. Moreover, the tool also displays the temperature range, so that you can easily protect your drive from overheating issues and disk failures. Fortunately, my drive is in a perfect state. So I couldn't use the software up to its full capabilities.
Even though there are numerous other tools out there with all the detailed statistics, analysis, and technical information related to the storage devices, none of them could compete with all the quality features that this tool offers.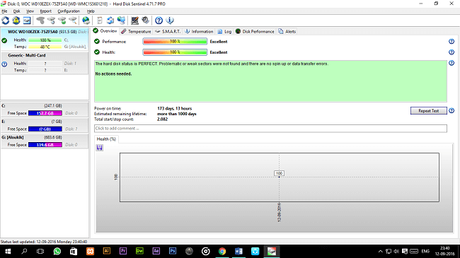 Why is Hard Disk Sentinel Essential?
Hard Disk Sentinel is a functional and performance oriented tool that supports all kind of drives and packs a lot of useful features related to the technical and health state of your hard drives.

It acts a diagnose and repair tool for all the technical issues related to your device. Apart from displaying the technical metrics of all the data related to your hard-drive, Hard Disk Sentinel allows you to test out the full potential and performance of your device storage.
Users can easily measure the full potential of their hard disk storages and the maximum speed at which the disks processes the information. Also, you can use this tool to test out and control any defragment error, mounting issues like partitions not detected, or drive corrupted, write protection and other commonly occurring technical difficulties. The temperature sensor issues can also be fixed using this tool.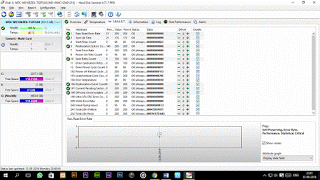 Hard Disk Sentinel is must recommend software in the Data Monitoring or Hard Disk Utility tools. The tool is compatible with almost all the version of Windows, including XP, 8/8.1, and 10. It worked quite well with all the tests and the support regarding the tool is remarkable.
The company also provides a remarkable support for all the users, and customers with resources like Forum, Documentations, etc.
Also, the company has a dedicated FAQ section with all the tutorials which can help you to recover all the standard errors. You can check the links for more information like How to repair hard disk drive? How to improve weak sectors?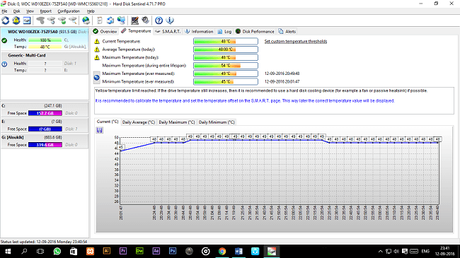 Final Thoughts, Should You Buy it?
Though it is never possible to securely backup all of your data, with Hard Disk Sentinel you can ensure that your chances are always active. It is definitely must recommend software for every Windows or Linux user who wants to monitor and maintain good health of their hardware drives, or other storage Medias. The paid version packs first-class HDD monitoring features and much more extravagant functionality.
Do let me know what you think about this tool in the comment section below. Cheers!