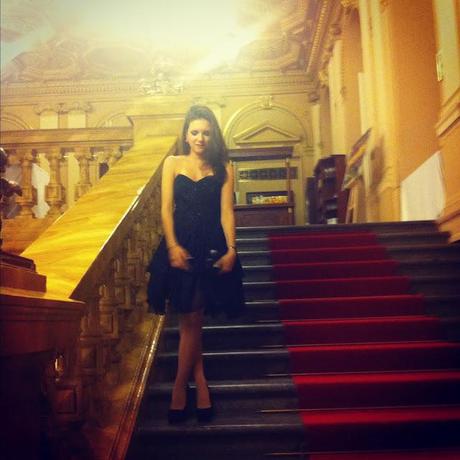 aka Gala Dinner (prom just sounds better)
Every time there's a lot going on in my life that's anyhow relevant on my blog, there's always a reason why I don't have time to post it on there. That's why I'm so jealous of bloggers who do get their ass on that blog and make that post and think about what to write and picture order and everything. Applause please, that's what I did today morning as I realized I haven't posted on here for ages even though I did take a lot of pictures to put up here. Well, hopefully I'll make it up to you.. sometime... probably later. No, definitely. Anyway, here's one occasion I'd like to share with you and as the
tricky
heading already says, it's the prom night of my old school.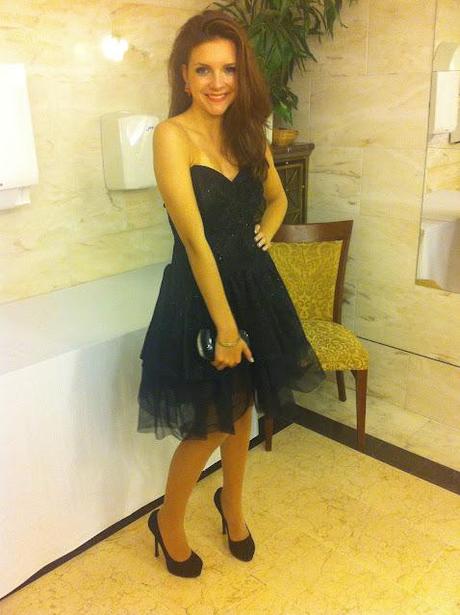 Dress - Vintage, Clutch -
Alexander McQueen
, Pumps - Yves Saint Laurent Would you be surprised if I said I had NO idea what to wear for the prom that very night while preparing for that very event? Well, I wouldn't because that's my almost everyday dilemma. WHAT. TO. WEAR. In the end, I decided to go for an all-black aka goth or whatever combo to keep it simple. Keepin' it simple, keepin' it real. Except for the nails. What else can I say, you can all see it yourself. Love it or hate it, nothing in between and even though I love mixing up clothes n accessories n shit, I actually enjoyed wearing something so simple and so...
black.
What about you, simple or complex?