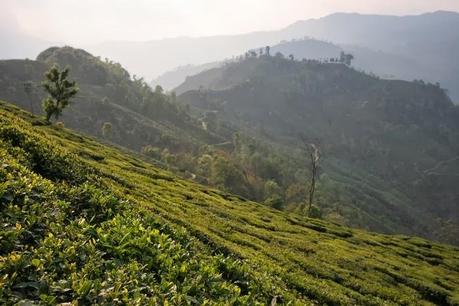 Amongst the treasures of Himalayan residency, if we forget to mention the name of Kurseong then the book of springs of hillocks would be incomplete. Such has a beauty within its ambiance many of tourist travels throughout the year and assumes time to stop by for an eternal moment.
Through this article today we are going to talk about an emerald splendour of Kurseong tea estates which was obviously a gift of Britishers to Himalayan people for their loyalty and honesty. 
Here within an ambiance of Kurseong all you are going to witness is an essence of expensive and glorious tea estate which in turn has added more glitters to beautify the site. Talking about the gems of Kurseong tea estates we have Ambotia, Castleton, Springside, Makaibari, Jogmaya, Ghoomtee and more.
Within the above mentioned the most expensive one is Castleton Tea Estate and its production is renowned all over the world and perhaps its presence could be a sole reason why people and traveler from all across the world comes here to relish the moment and to breathe purity.
Attraction Nearby
Once you end up here make sure to sip the best of an exotic to understand Himalayan hospitality but beside that Kurseong has many more elements and amazing places where you could actually confess your love to Mother Nature. 
Some of the beautiful locations of Kurseong are Toy Train Station, Dow Hill, Bhangzang Salamander Lake, Kurseong forest museum, Eagles Crag, St. Marys Hill, Netaji Subhash Chandra Bose Museum and many more.
Things to Do
Once you end up here do not just enjoy the valley of tea estate from one static point but get inside the factory with the permission and give yourself an opportunity to learn about the process regarding its harvesting and germination.
Best Time to Visit
Although the place can be travel throughout the year but the best time to visit this place would be during the month of summer season when you can gently see the mesmerizing magnificence of the surroundings.
Weather
Since we all know the weather forecast of foothills are always moderate but during monsoon here you are going to witness plenty of rainfall and during winter the condition would be miserable so if you planning your trip then make sure to be here within the time of summer.
How to Reach
Nearest railway station is New Jalpaiguri which is located at a distance of 41 km and it will take approximately 1 and half hour to reach here and once you end up here hire cab to locate a brilliance of Kurseong tea estates.
Nearest airport is Bagdogra which is located at a distance of approximately 37 km and it will take approximately 1 hour to reach here.
Nearest nodal point for both New Jalpaiguri and Bagdogra is Siliguri which is located approximately at a distance of 5 to 7 km and once you end here hire can to reach Kurseong or better get in to shared sumo which would be cost efficient.