Are you a health professional interested in learning more about how to incorporate mindfulness in your work? Come join me and Dr. Matthew Taylor, on May 31st for our day long workshop on "Collaborative Approaches to Mind-Body-Spirit Healing", as we look at mindfulness from rehabilitation and psychological perspective. Continuing education credit available.
Visit http://www.matthewjtaylorinstitute.com/seminarscalendar.php to register.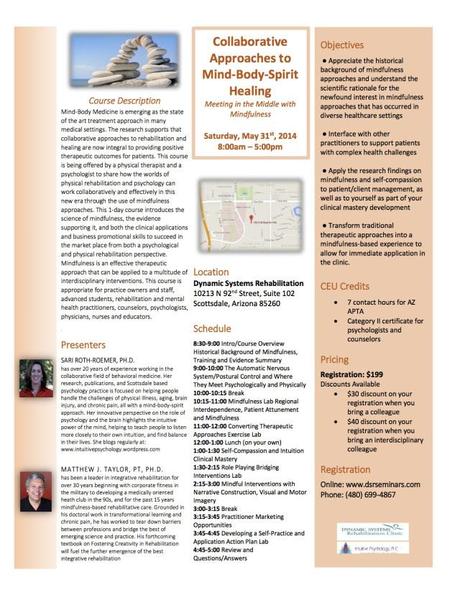 Be happy and well,
Sari Roth-Roemer, Ph.D.