I'm currently struggling with my skin, it is spotty and refuses to behave itself at all. I've invested in a few products in the hope that they will help improve my spots, not all of them have been successful but I thought I'd run through them and tell you my exereinces of them.
Eucerin Purifying Cleanser review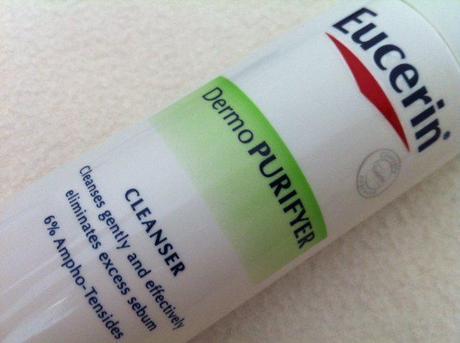 Eucerin Purifying Cleanser
This was the first product that I bought when my skin started flaring up. Although I hadn't heard much about the brand, a little Internet research lead me to them. The Eucerin Purifying Cleanser is designed specifically for people with blemish prone skin and on the Boots website has 5 stars from customer reviews.
What I really liked about this cleanser is that it is very gentle and doesn't dry out my skin, which is unusual for medicated cleansers. I've been using the same bottle for two months now and have only just finished it. Although I found it to be gentle on aggrevated skin, I didn't actually find that it did anything for my acne, which is frustrating, as it is one of very few products that doesn't dry out my skin.Cost: £9.18Will I repurchase: No
Angels On Bare S
kin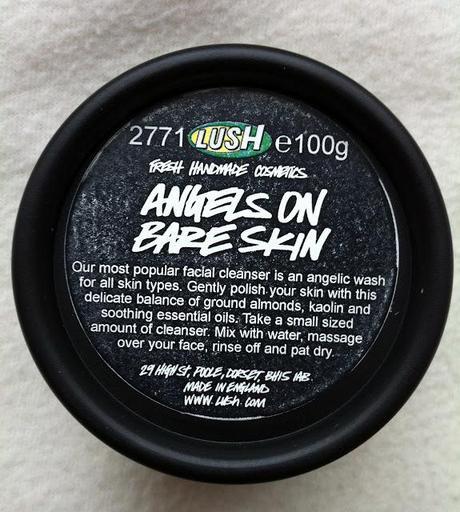 Lush Angels On Bare Skin
I've mentioned this a few times on my blog and wrtten a full review of it, so I'm not going to write too much here. Basically this is a facial scrub from Lush that smells gorgeous and is great for sensitive skin. Although it hasn't done much for my acne it does improve the overall general look of my skin, making it look more radiant and even. I love Angels on Bare Skin!Cost: £5.95Will I repurchase: Yes
Freederm Fast Track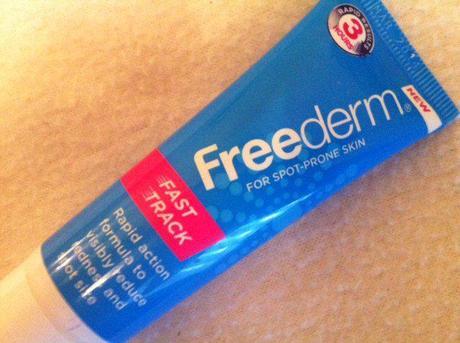 Freederm Fast Track 
I bought this in desperation when my skin was really terrible with a new spot popping up every morning. I hated the fact that as an adult I was purchasing a treatment aimed at teenagers. However, cleansers didn't seem to be working, so I thought a topical treatment might be the answer and anything was worth a try.
What appealed to me was that Freederm Fastrack claimed to reduce redness in three hours and at this point I was desperate. Unfortunately, I didn't find this to be the case and did not really noticed any difference to my skin whilst using it!Cost: £6.39Will I repurchase: No
Neutrogena Visably Clear Spot Stress Control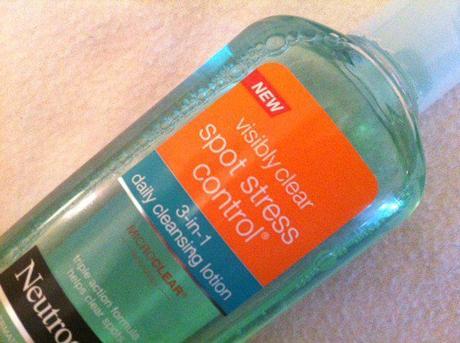 Neutrogena Visably Clear Spot Stress Control
The Neurogena Visably Clear Spot Stress Control is a daily cleansing lotion. Basically you apply it to cotton wool and then apply it to your face. It is a little bit like applying paint stripper to your face and does have a tendency to burn but it is awesome! So far, this is the only spot treatment that I have found that makes a clear difference to my breakouts. It dries up spots over night and visably shrinks them. It is super harsh and I wouldn't like to apply it all over my face but on spot prone areas it works wonders!Cost: £3.99Would I repurchase: Yes!
Luckily, my skin does seem to improving slightly. My acne was  a reaction to treatment for a medical condition and I suspect my skin is adjusting to the treatment. However, I have naturally spot prone skin and would love any reccomendations for products that work! I've heard Origins Super Spot Remover is a wonder product but they don't sell it near to me!
Follow me on: Twitter - Hello Cotton - Blog Lovin'