Hi
Home facial is a must for me. I take a home facial atleast once a week alternating between my home-made facial and packaged facial kits.
There are some fabulous facials kit available in market from many brands like OxyGlow,VLCC, Jovees etc.
These pre-designed facials kits cater to different needs and are easy plus convenient.
Here is one such facial kit which I am adoring at the moment.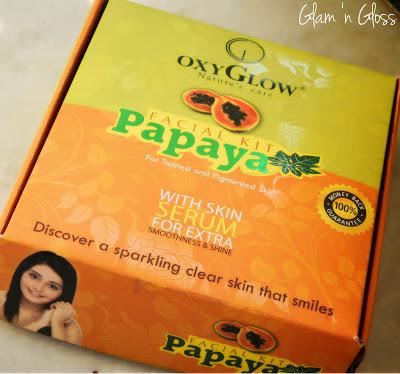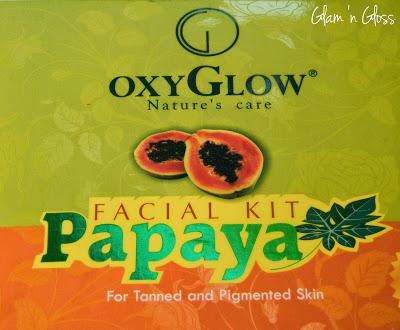 OxyGlow Papaya Facial Kit - For Tanned and Pigmented Skin
What company claims :
Fruit enzyme face cleanser, honey & papaya enzymes scrubbing pack, papaya massage cream fruit enzyme mask, saffron & sandal fairness lotion, smooth shine skin serum, packed in the papaya facial kit are the secrets to a naturally beautiful and clear skin.
Components: 
The Facial kit contains 6 steps : Cleansing, Scrubbing, Massage Cream, Face Pack, Moisturizer, and Serum.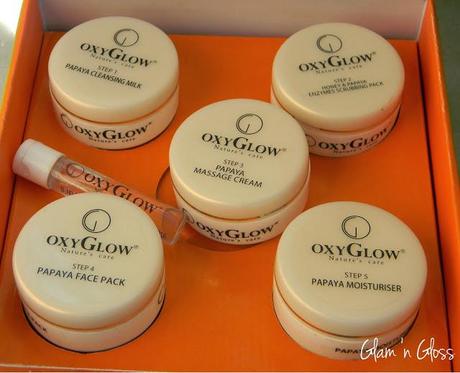 Packaging:
The products are packed in a similar tub packaging. Step number and the the name is mentioned on each tub. There is a inner lid beneath the cap to save the products from drying. Serum (step 6) is packed in a plastic vial. These all containers are held in a cardboard box which has grooves to hold them.
Ingredients & Direction for use: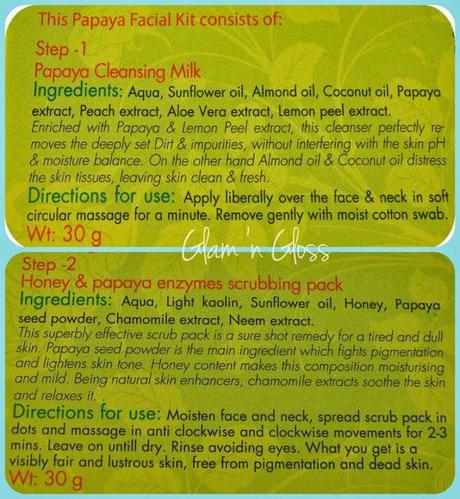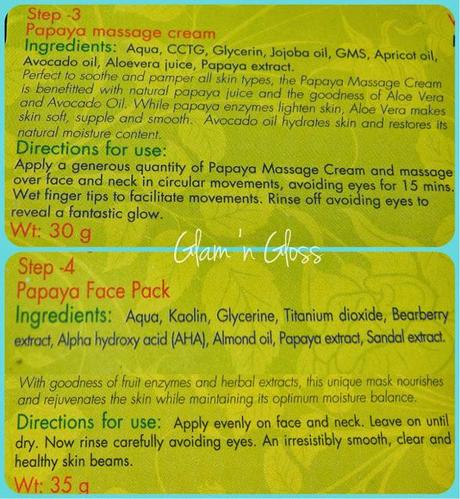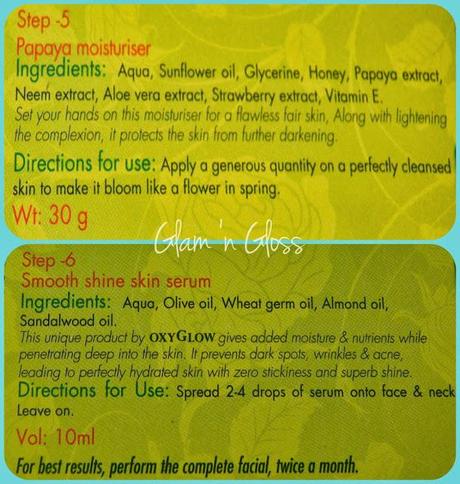 Step 1: Papaya Cleansing Milk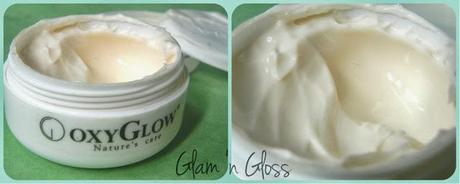 Step 2: Honey & Papaya Enzymes Scrubbing Pack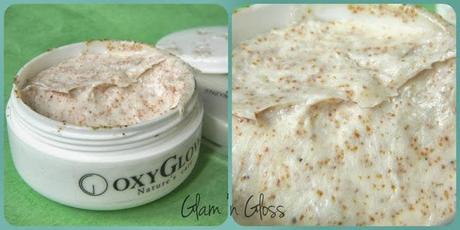 Step 3: Papaya Massage Cream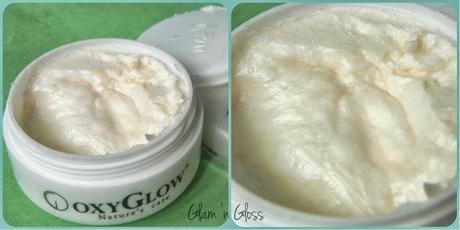 Step 4 : Papaya Face Pack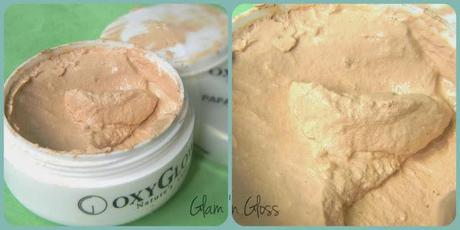 Step 5: Papaya Moisturiser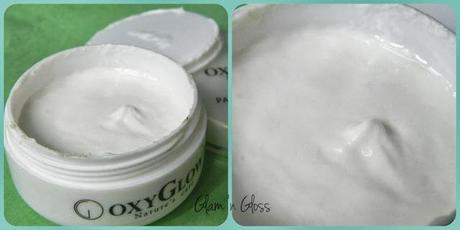 Step 5: Smooth Shine Skin Serum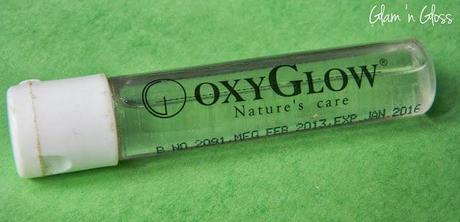 Key Points:
Products have a similar fragrances which is not very strong yet feels a little artificial.
All products work pretty good as individual and also as a regime. 
Special mention for scrub (step 2), I find scrub to be really very effective, It is quite densely packed and has smooth particles which dont  scratch the skin at all.
Massage Cream is very smooth and hydrating. It is slightly viscous which makes it easy to massage. It is not overly oily which is a plus point.
Face Pack is my second favorite in this kit. It is very gentle and does not causes any irritation on skin. It gives a very clear and brighter skin.
Papaya Moisturizer is quite moisturizing cream but is not oily at all. But it does not get fully absorbed into skin and leaves some residue behind. It will not suit Oily skin people. They will need another oily skin friendly moisturizer. This is the least used product in my kit ( please consider the fact that it is summer season, and was very humid during the time I was testing the kit, It will work fine during winter season).
Serum is my least favorite part in the kit. I find serum to be heavy. Technically, Serum should be absorbed into skin and leave a silky soft feeling. But this serum sits on skin no matter how tiny amount is applied. I usually skip this step.
The quantity of products is good to be used for 6 - 8 facials.
Overall Effect:
Exfoliation is the most important step when dealing with tanning. Facials really help in reducing tanning. So does this Facial kit. Papaya is known for it cleansing and exfoliating properties. This Kit has goodness of papaya extracts with other skin care ingredients which work harmoniously and give a cleansed glowing skin. 
Price:
INR 695   
Buy :
Flipkart (dot) com
Buy it from Flipkart .. its currently on sale  for Rs. 559 .. Click on the pic below to buy:
Last words:
This is a pretty effective kit for home use. It is easy to use, mild and gentle. It gives a good glow to the skin and will reduce the tanning to an extend. But sunscreen usage is a must to save yourself from sun tanning.
Stay Beautiful,Shweta
PR Sample. Honest Review.