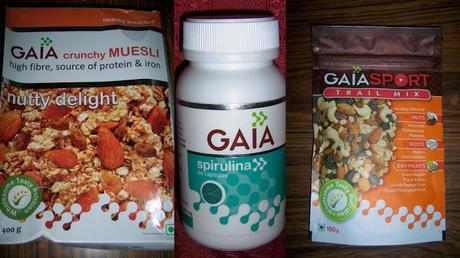 Its snack time while traveling and you look at the food stalls to find hot piping wada pavs, freshly deep fried assorted bhajjias or kachoris beckoning you. The other option is to buy an easy to procure packet of potato chips or biscuits. These may fill you up but are loaded with empty calories with hardly any nutritional value and will result in making you put on weight. Now imagine you are craving a snack and get to munch on a delicious sport trail mix of nuts, seeds and dry fruits or a crunchy muesli. Don't roasted gram flakes make for a tasty and healthy snack?
Gaia, is one such brand that offers a variety of healthy and delicious products spanning
nutritional supplements, green tea, muesli, granola bars, cookies, sport trail mix and savoury diet snacks. Sensible snacking is important specially while traveling when you don't have the luxury to prepare something healthy at home or have the option of ordering from a reliable source. And instead of eating the junk that is available you can carry these packets with you.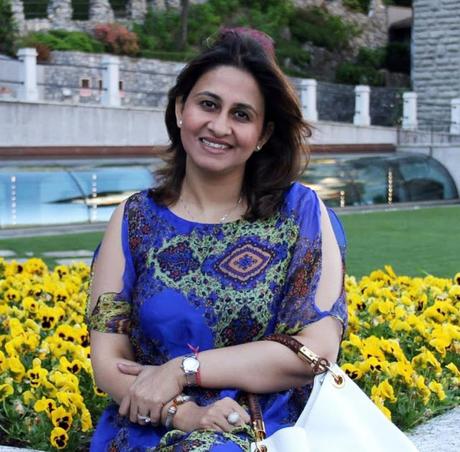 Dolly Kumar, Director, Gaia
Dolly Kumar, Director, Gaia says, "
Gaia was founded on the belief that nature, through its diversity of flora and fauna, offers us the best solutions for all our health and grooming needs. Which is why we harness nature's everyday miracles, test them scientifically, and offer these solutions to help people take better care of their own selves. These time-tested natural ingredients are formulated and validated by using modern scientific principles to bring people only the finest quality in natural health and skin-care remedies."
Travelling is hectic and many times we feel an energy drain. To combat this, what we end up doing is consuming sugary foods or caffeine. While these foods give an instant boost temporarily, they are low on nutrients and are unable to provide sustained energy to the body. A good energy booster is Gaia Sport Trail Mix which contains nuts, dried fruits, and seeds. You feel full and energized and are not tempted to eat the unhealthy options available around you. Rich in proteins, dietary fiber and good fats with no added sugar, the trail mix is nutritious and resolves your energy crisis. The packet is light in weight hence easy to carry and offers a balanced combination of carbohydrates, proteins and healthy fats.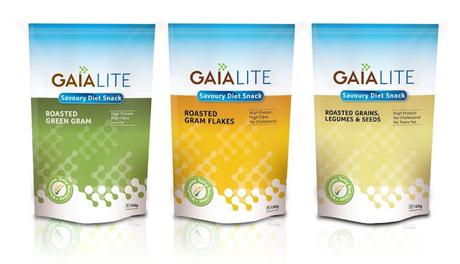 If you enjoy savoury snacks but don't want to compromise on your health then Gaia has the nutritious snack of Roasted Gram Flakes which are packed with protein and fiber with no cholesterol and trans fat. Comprising of roasted whole gram that is tossed with spices, the snack helps to provide iron and vitamin B. It also balances your blood sugar which may fluctuate when you travel. The snack is also available in Roasted Green Gram and Roasted Grains, Legumes and Seeds.
Travelling also results in a change in dietary options and at times, we may end up with deficiencies as we may eat certain foods available in the area which may not provide a balanced diet. The Nutritional Supplement of Spirulina is the richest natural source of protein. It also provides iron, vitamins, minerals and anti-oxidants that fight fatigue, stress and help keep you active.   
Gaia Crunchy Muesli made with multi grains and dry nuts provides not just iron and  protein but also fiber without any cholesterol and trans fats. While hiking, trekking or in a remote place with no accessibility to eateries, this product fills you up without compromising on your wellbeing.
Gaia products are stocked in all leading departmental stores and pharmacies of India. Online orders can be placed at
www.gaiagoodhealth.com
Khursheed Dinshaw