Hello! I'm back to share with you what I have created with

Prima's Oil Pastel Crayons

that work so well with water. Isn't that so amazing? I really love how easy it blends after you scribble the oil pastel crayons onto your canvas (cardstock/patterned paper). It immediately turn them into '

water-colour

 paints' after mixing with water with a brush. I love the 

amazing result!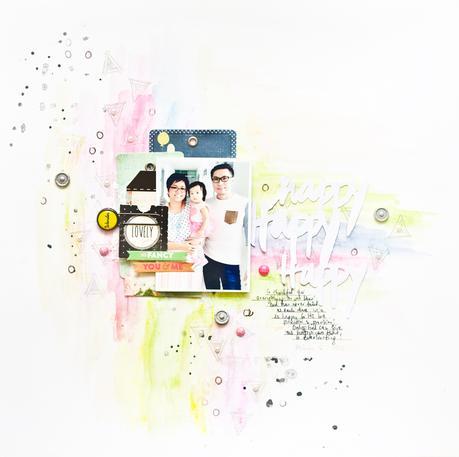 The colours are inspired by the photo, on the attires we were wearing. I always love to pick colours on what we're wearing or the colours in the photo. That way it will create a cohesive look throughout your layout/project. Once the background is dried, I did some stamping and splattered the rest of the cardstock with black mist. I really had a blast, can you tell? :P

Tip >> Whenever I use oil pastels or paint, I will prime my cardstock with gesso first. It will help bring out the actual color of the oil pastels, while giving the whole page a vibrant look too.

____________________________________

Close-up shots: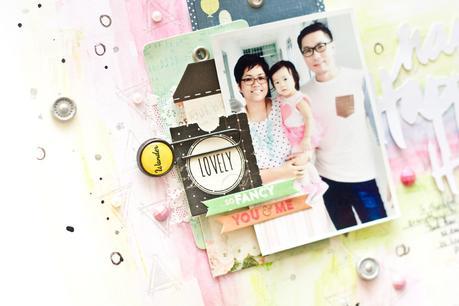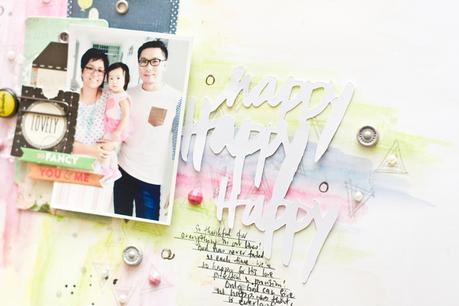 Prima Products : 

582371 A Victorian Christmas Alphabets,  814328 - Oil Pastels, 582364 - Royal Menagerie - Alphabets Stickers, 573133 - Free Spirit - Cling Stamps, 573072 - Free Spirit - Paperclips, 573232 - Free Spirit - Tag Me, 582449 - Royal Menagerie - Tags & Tickets, 560645 - Say In Crystals
Thanks for coming by! Happy crafting :)
Xoxo Jessy