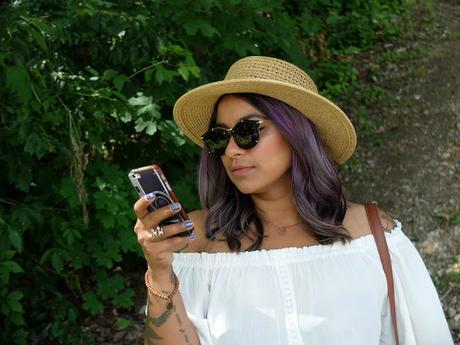 Hey Loves, 
Summer is in full swing and shoulders are being shown. My favorite type of summer weather is the one where my skin doesn't sweat off my face. The last few days in NYC, have been close to that. What do you even wear in that type of weather? In all my years of living and wearing clothes, I still can't figure out what to wear during a heat wave. The reason (I will just name one but there's plenty) why I love the easy breezy summer weather is because you can combine fun summer pieces. You can pull off hat, a flowy off the shoulder top or ::gasp:: denim. Summer is also a fun time to add pieces to your wardrobe that you wouldn't necessarily do in other seasons. LIKE my new pretzel bag!
Guys, you don't even understand. I stalked this bag on every site it was being sold on. It was a little out of my price range for the size and functionality of it. On one glorious day, it went on sale and I snatched it up without hesitation. I mean, I did give my boyfriend a list of reasons why I needed it- but that was just my way to calm him on the fact another purse was coming through the door.
Check out how I pulled my easy breezy summer look and new statement piece together!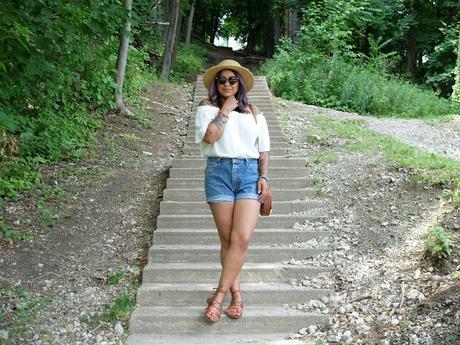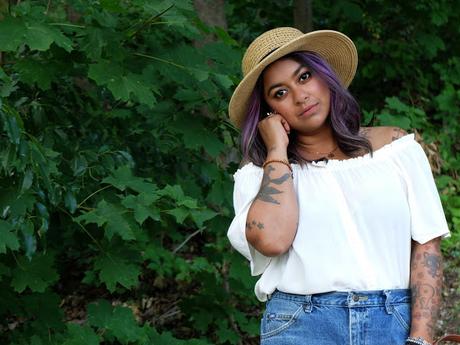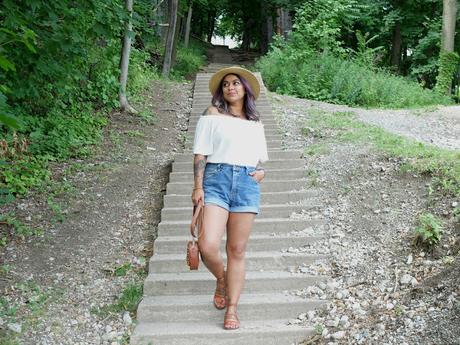 Hat & Top:
Target/
Shorts:
DIY cutoffs/
Sandals:
Target/
Bag:
Betsey Johnson/
Sunglasses:
Sunglass Spot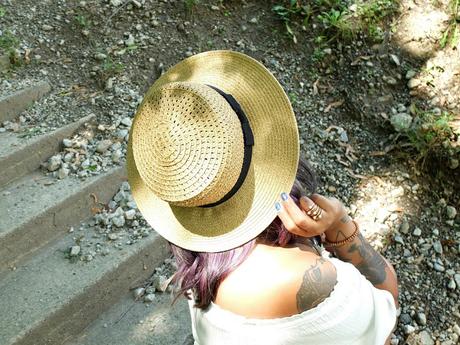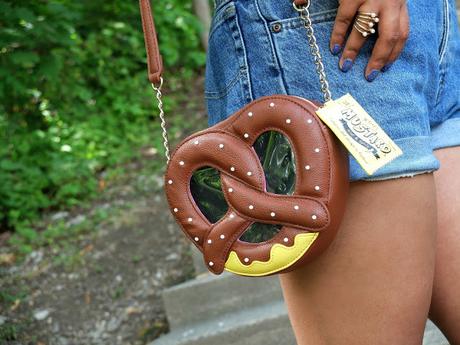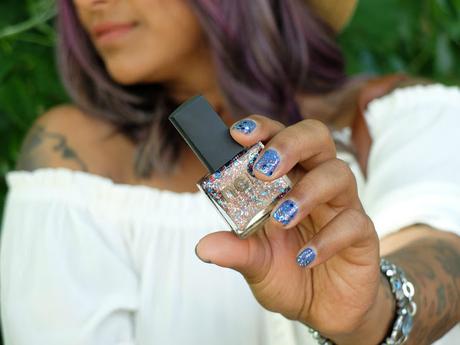 Summer time is the perfect time to let go and be daring. I know, coming from the girl with all the tattoos and purple hair may seem a little predictable BUT I mean it. Add something new to your wardrobe this season. You never know, you may fall in love with it and it may be your most complimented piece. Until next.......