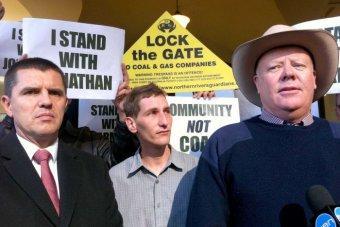 by Michael Janda /ABC
The anti-coal mine protester who sent a false press release that sent Whitehaven shares plunging has pleaded guilty to disseminating false information.
Jonathan Moylan, a 26-year-old activist from Newcastle, sent out a fake press release in January 2013, purporting to be from ANZ.
The fake release said the bank had decided to withdraw its $1.2 billion in funding from Whitehaven's Maules Creek mine project in New South Wales.
It was picked up by some media outlets and caused a temporary $314 million drop in Whitehaven's market value as investors sold out, before a trading halt was put in place and the hoax revealed.
Moylan faces a maximum penalty of up to 10 years in jail and/or a fine of $765,000.
The activist's bail has been continued until his sentencing hearing in the New South Wales Supreme Court on July 11.