Last time i went for a Manicure at a local Parlour, i saw the lady using these Pump bottles to dispense the polish remover. It did caught my fancy back then and ever since i was looking for one. Not that its a must-have product, but then it does save you from spilling the remover and over drenching the cotton. Oh, believe me it did happen to me and its a waste of money if your remover is from
Sally Hansen
or any other good brand. And besides it does look pretty neat lying on the table, so why not??Well, I did manage to find one sometime back from
Konad
on
Slassy.com
, which till now is out of stock!! And when i found it on
BornPrettystore
for just 2.20$ i had to get it.Here's the pic of the pump bottle (already transferred my Sally Hansen remover into it) ~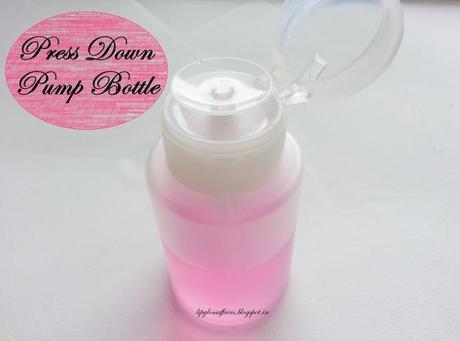 What i Love ~
Decently priced, these bottles are a catch! 
Eliminates the chance of spillage of the product 
Doesn't over drench the cotton
The transparent bottle allows you to know the quantity of the product leftover
Looks pretty neat lying on the table
Most of all, doesn't come with a brand name or what its supposed to be used for, making it convenient to use for even toners and astringents
Except for the availability issue, there's nothing i dislike about this one!!
So have you got your Press Down Pump Bottle yet???
Buy the same
here
And
BornPrettyStore
has come up with a new variant in this one which is pretty cute. Priced at 3.35$, all pink and white color lovers would love this ...
Click on the pic to go to the main page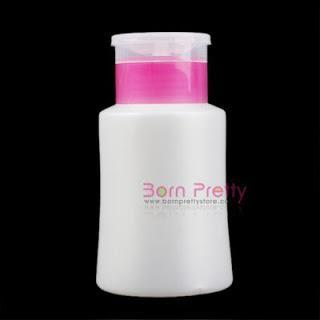 Pic Courtesy - BornPrettyStore

♥ Sangy
P.s ~ Affiliate Link