The Barclays Premier League is a physical league, if not one of the most physical in the world. To be successful in the league, a player should know how to avoid this physicality or use it as their advantage. This article looks at who is the most physical and strongest players in the game. Who do players fear the most due to their beast like strength? There are several players in the league that could be described as physically unstoppable, but who is the toughest to handle?
Christian Benteke:
Christian Benteke has transformed into one of the most promising strikers in Europe of recent years, and his deadly partnership with Romelu Lukaku in the national side is seen as one of the most physical partnerships in the game of football. Currently playing for Aston Villa, the Belgian 23 year old is an absolute animal that uses his pace and physicality to bully the defence. He stands at 1,90m and is a big threat in the air as well as outside the box with his powerful shots. He weighs 82 Kg, but it seems that his body only consists of muscles. He is a beast.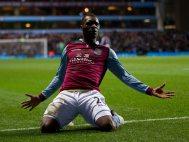 Christian Benteke scored 23 goals last season in 39 games.
Romelu Lukaku: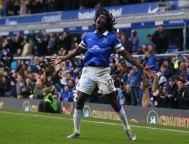 Romelu Lukaku is one of the most gifted strikers around. Scored 9 goals this season and 17 last year at West Bromwich Albion.
Romelu Lukaku is also a Belgian youngster as he is only       20 years old. He is currently on loan at Everton, his       parent club Chelsea still doesn't want him in their                 starting XI. He is 1,90m just like his fellow belgian                 Benteke, but he weighs 100 Kg. His size is a serious               threat to anyone defending him because no one can             match his physicality. Not to mention, hairstyle adds a stylish, unique make to his game.
Mamadou Sakho:
Oh, Mamadou Sakho. Every time his name is mentioned in any conversation fear enters the the brain. He broke gym equipment at the club's Melwood training ground due to his strength. He is called the "Killer" by Brendan Rodgers. Does this not say enough? The 24 year old Frenchman stands at 1,87m and weighs 83 Kg. Sakho even stated in October 2013: "Strength is one of my attributes and I want to continue developing my strength as it is a key part of my game." Sakho still needs to find consistent form in the BPL but next year he will definitely live up to his 17 million pounds price tag.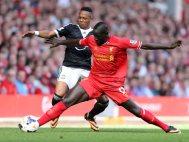 Mamadou Sakho has not yet made a great impact at Liverpool but will gradually become one of the finest defenders in Europe.
Vincent Kompany:
Vincent Kompany has blossomed at Manchester City since making a move to the Noisy  Neighbours in 2008 from Hamburg. He is both the captain for City and Belgium at only  27 years of age. Kompany has become one of the best central defenders in the world and  still hasn't reached his ceiling. He bosses the defensive line at 1,93 m and weighs 83 Kg. In  recent years, he has been deadly in corners due to his towering height and impressive  vertical leap. The Belgian Wall will be looking to add a Title to his closet this year as City are  still in the race of the BPL title.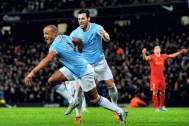 Vincent Kompany is a true leader and a perfect example of how a Captain should act on and off the field. He is the key to winning trophies and can do so again this year.
Choose one of these 4 players who you think you would fear the most when running at them. If you think there are others that offer more pace and physicality, comment on it and select "others" in the poll.
<a href="http://polldaddy.com/poll/7815094">Take Our Poll</a>