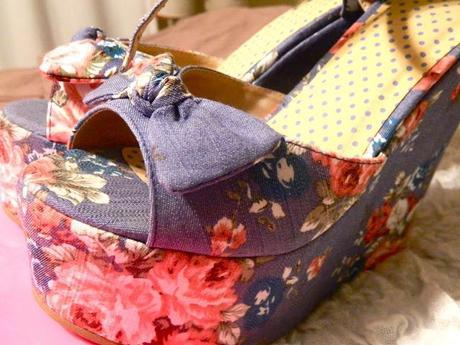 An hour is never enough time for shopping, yet when it is all you have during your  lunch break at work, you must make do. Luckily for me, when I am feeling the urge to  spend (which is most every payday), there is a Forever 21 just a short-walk away! Even  though I had to speed through the store as if I were in some sort of how-quick-can-you-shop  game show, I still ended up with some pretty fabulous goodies. Shopping in a rush can  be risky, as you could very well end up coming home with some serious fashion  mistakes. Thankfully for me, that wasn't the case... this time at least.  Stay tuned to see how I wore all of my lovely new pieces.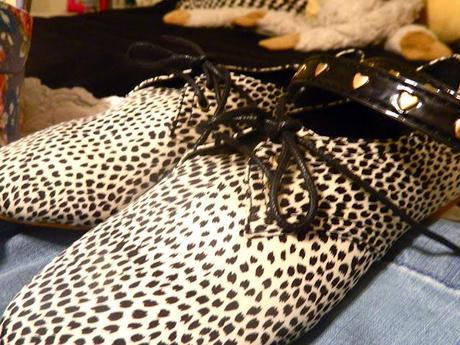 Spotted oxfords (wearing them as we speak actually) & heart studded patent belt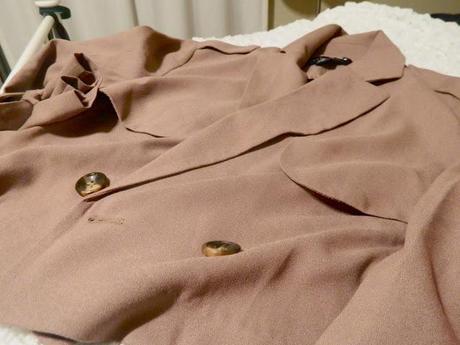 The most amazing jacket ever, a cropped trench coat. This picture does NO justice, so wait for an outfit post and you will see exactly what I mean.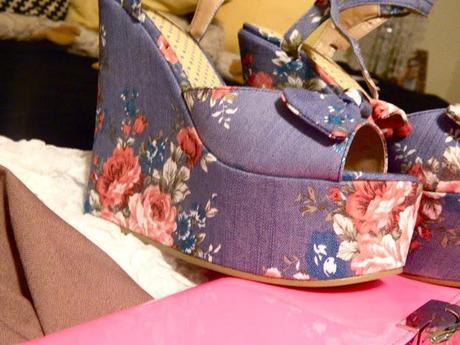 My new favorites, oversized platform floral print wedges. Very Lana Del Rey inspired.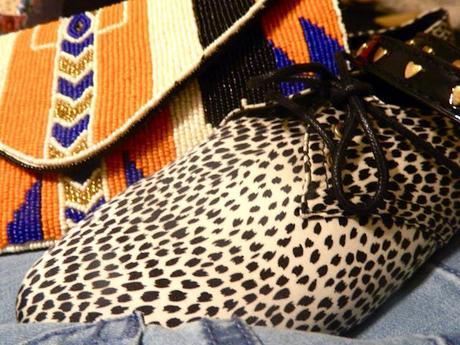 Native beaded clutch, one thing that my closet was truly missing.