Baby Lipshas achieved huge success and a cult following worldwide, as well as in India.  Maybelline is currently creating the 'Baby Lips Anthem' and we all are invited to join in. It's as simple as, expressing your love with a kiss!
The mechanics are simple. Follow the below steps to record your kiss:
Step 1: Click Record or upload - Either record a Kiss or upload a sound file from your desktop/laptop
Step 2: Kiss!
Don't forget you can click on the play button which will allow you to listen to your last recorded kiss sound. 
The Plan: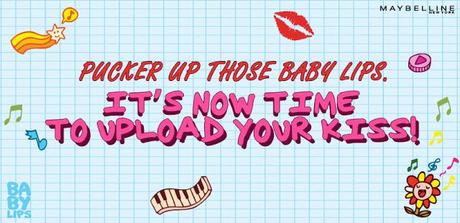 You can upload your kiss through this Application Link: http://bit.ly/Caretokiss 


Maybelline will then be using these kiss sounds sent to them and creating the Baby Lips Kiss Anthem, made only with the sound and words that echo of Baby Lips. The sound, crowd sourced using Social Media! 




The activity will last for 2 weeks. 




https://www.facebook.com/sensationalmaybelline


KISSES!!


  =====================================================
Disclaimer: PR information. To know more, please read my Disclosure Policy.