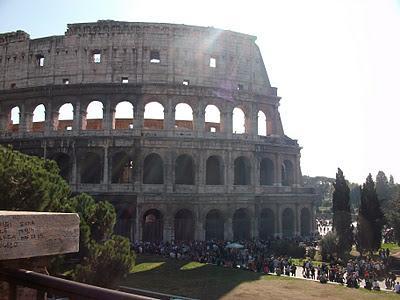 The Colosseum
I recently visited Rome for a few days and had the most amazing time. It is honestly the most beautiful city I have ever visited and no matter how much time you spend there I'm sure you would not manage to visit all the wonders, sites and antiquities it has to offer. As I was only there for a few days, I mainly visited all the big, well known tourist attractions including the Colosseum, Palatine Hill,Vatican City,  the Pantheon, the Trevi Fountain along with a few other of Rome's wonders.
You may be reading this and wondering why I'm banging on about my holiday? Firstly, it makes me happy thinking about it but secondly, and more to the point, when I was in Rome I just happened to stumble across a Sephora store or two.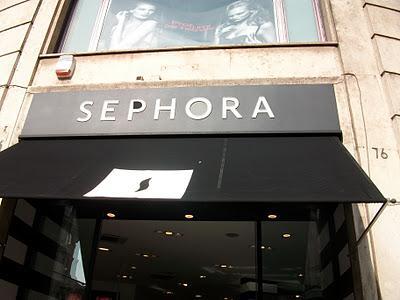 Just one of Sephora shops I stumbled across whilst exploring Rome
For those of you who live in Europe and the USA you may be wondering why this is news worthy, well here in the UK we don't have Sephora!!! Seriously, you have no idea how lucky you are, Sephora is like the beauty bloggers heaven! I know I could shop online but it just isn't the same. I love to be able to browse the store, smell and feel the products, which you can't do when buying makeup online.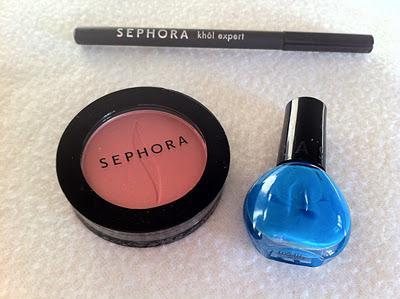 Sephora eye pencil, blush and nail polish
So what did I purchase? I was a little bit limited as I had only taken hand luggage, which restricted carrying liquids. I'm actually quite proud of myself for showing such self restraint as I haven't been to Sephora since I visited Barcelona five years ago!
I went for:
Sephora kohl eye pencil shade 01 noir artist
Sephora blush in Coral Flush
Sephora nail polish in Curacao
I also received samples of the Chanel Satin Fluid Foundation and the Sephora Smoothing Primer. I purposefully went for what I consider to be everyday essentials because in my opinion this is what Sephora do the best. They create reliable products that feel rich and luxurious that are great for everyday use.