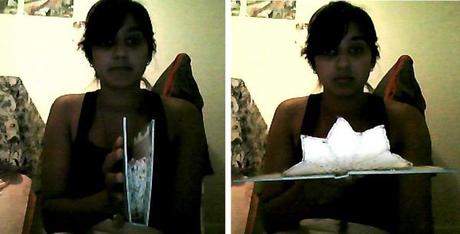 Random project I worked on this weekend: a pop-up book light.
A book binding converted into a light with an accordion-felt star that pops up when you open it. This is just my first prototype; I really need to get my hands on a sewing machine. I'm also still working on the electronics that go inside. All of the inside pages that I gutted out will be recycled.
I love the opening action that is so inherent to books. Sort of like opening a gift. Opening a new experience. Opening a new adventure! So, I wanted to create a fun spin on "opening" with this pop-up surprise.
I can imagine this light sitting on a book shelf, and being retrieved for a variety of uses. I'm going to hook it up with a rechargeable battery pack and some bright white LEDs. Since its portable, it could be useful camping — a new take on campfire stories perhaps. Or a really fun, interactive children's toy. There could be cut outs in the felt to make all sorts of silly characters.
Stay tuned for another prototype soon.