Pop Beauty by Pixi Eye Glimmer
in Brilliant Goldstone
Glistening Triple Treat Of Lush Bijoux Eye Shimmers.
Satin Smooth Glimmer Formula Wears Like A Dream.
Blend All 3 Shades To Create A Totally Unique Shade
Or Wear Medium Tone On The Lid, Darker In The Crease
And The Lightest As A Highlighter.
Apply Wet For More Intensity.
Gold, Silver, Opal Option
UK £12.00, US $20.00
So The Packaging Was Alot Smaller Than Expected.
3 Mini Tubes Of Shimmering Powder.
I Bought It For The Highlighter One
And I Didn't Pay Full Retail Price,  
So I'm Happy With It.
They Look Like This Just Out Of The Parcel: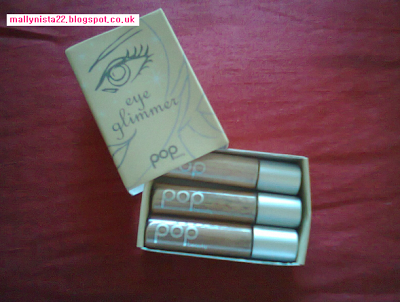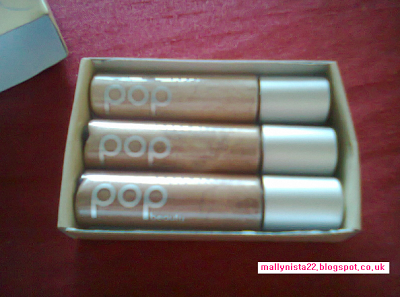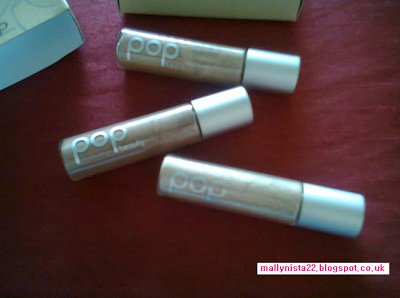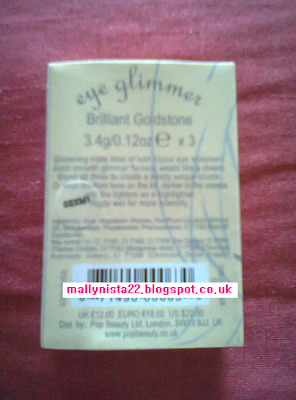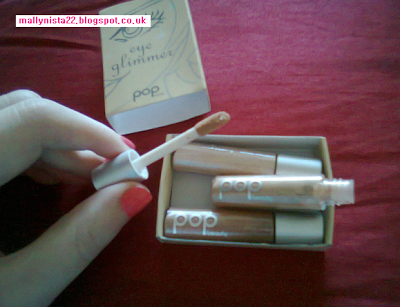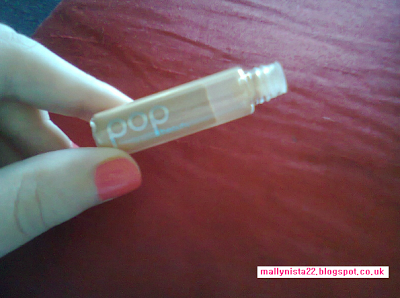 2 Very Wearable Shades, But The Brown One Is Too
Dark For Me [ I'm Not A Browns Kinda Girl ]
And This Is What They Look Like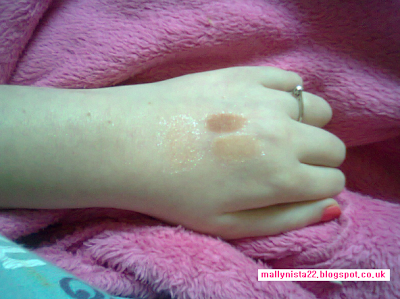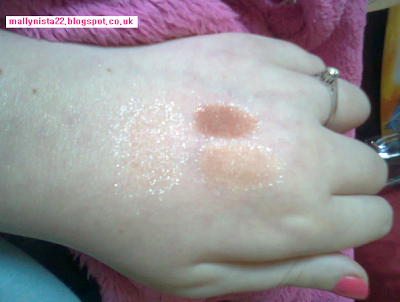 And The Cutest Pill Tablet Organiser Ever,
I'm Probably The Only 23 Year Old Girl In The World
Who Gets Excited By A Pink Pill Dispenser
But Hey, That's My Life.
It's Made by MedSun
Has Morn, Noon, Eve & Bed Slots
And Braille In The Corners If Needed.
Also Slips Into A Dinky Little Case
So The Drawers Won't Catch On Anything
And Open In Your Bag.
And Stores A Weeks Worth Of My Pills.