Hey

Girls

,

How are you all ? The dry weather has taken a toll on my skin, especially my facial skin.

It feels so rough and dry. I tried using baby oil and other oils after toning but that had little effect on dryness. So while shopping for some random stuff, I spotted this facial cream and bought it. Let's see the usual stuff which A blogger should tell before the review. (LOL)

Pond's claims 

 

Winter dryness strips your skin of its natural moisture balance, making it look lifeless, rough and unhealthy.

 

New pond's active moisture plumps-up your skin with its ideal dose of moisture. • Skin recovers its necessary hydration and radiates with glowing vitality.
• Uniquely formulated with an Active Moisture Lock Technology that effectively locks in the moisture deep within the skin layers*.
• See your skin look more vibrant from the very first application.
• Within 1 week, your skin looks healthier and flawlessly radiant !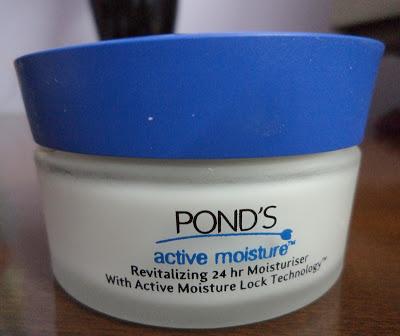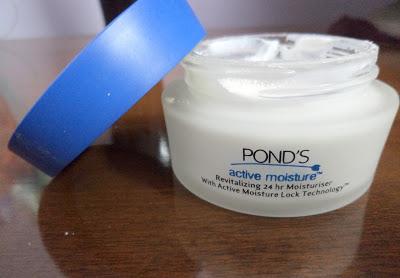 Directions For Use:
Gently massage Pond's Active Moisture on your face and neck in upward circular motions twice daily.
Claims for all skin types. 
Ingredients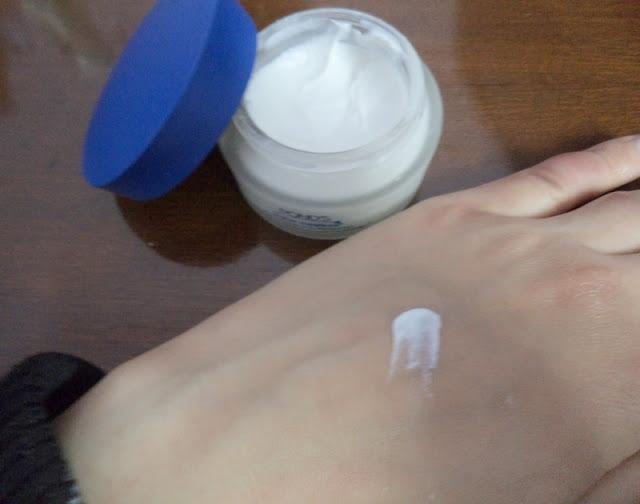 My Experience
I had always
seen a huge white tub of Pond's cold cream on my mom's dresser. By the time I was about 15 or so, I was forever experimenting with facial creams and lotions. And my mom, she uses whatever I would force her to purchase. 
Quantity - 50 grams
Price - Rs. 120 
I bought the Pond's Active Moisture Moisturizer because the 24 hour moisturizing claim caught my eye. After using it for 3 weeks, all I can say is that it is an average facial cream and won't really help dry skinned girls like me. It does provide moisturization but only for 4-5 hours. I won't really say it reaches it claims of giving radiance to skin etc etc. because I did not notice anything like that. :-( It will make a great facial cream for winters for girls with normal skin and oily skin. Dry skinned girls need something extra. 
Though my experience with this facial cream has been average, I am going to post a review soon about the
Ponds Age Miracle Deep Action Night Cream which

I

purchased along with this cream. 
Pond's

products are available at Beautykafe