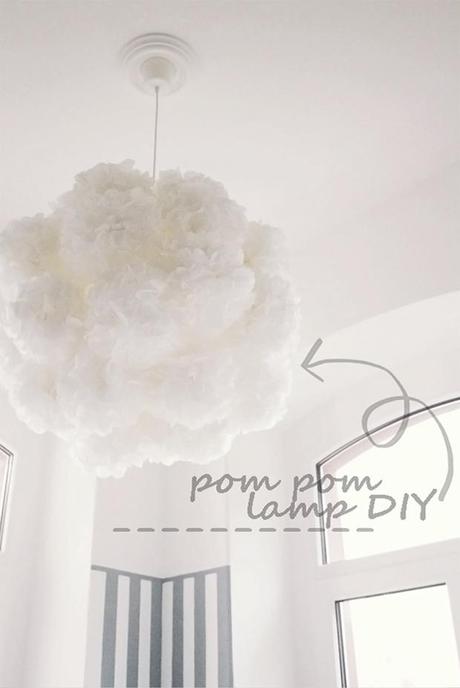 this  DIY I wanted to share quite some time now with you.it started with a project since christmas (while watching downton abbey), but stopped somewhere on the way ( with downton abbey:)...luckily my good friend made thousands of pompoms for her wedding,and was so kind to hand it to me! Jippieh! (thank you so much A.!)
But anyway...if you like a good project for the evenings,here you go, it`s definetily worth it !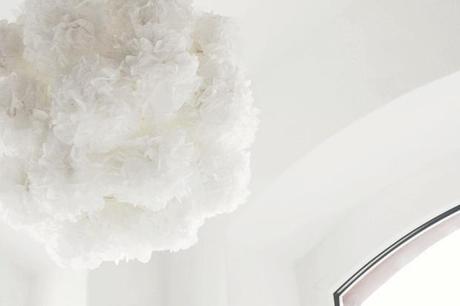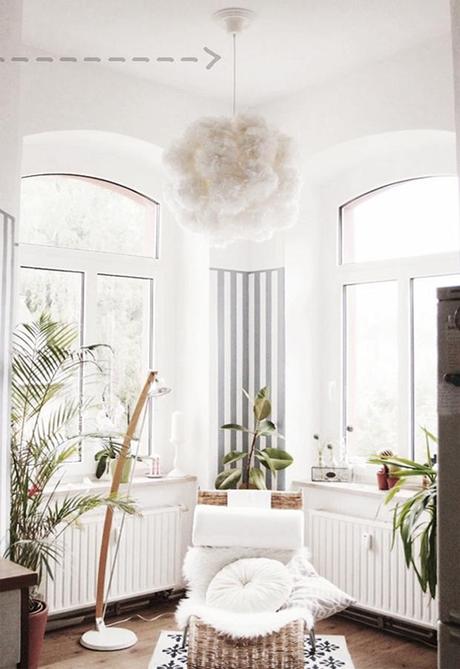 simple steps:
1. prepare 40-50 pom poms 7,8-8,5 inches diameter (most of you know how to )2. find yourself a good paper lamp shade ( 17,75 inches)3. fix the single pom poms bit by bit around the lamp shade
and you`re done!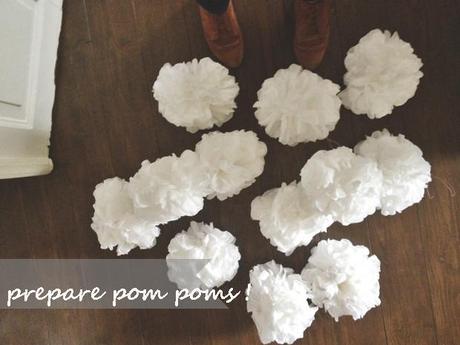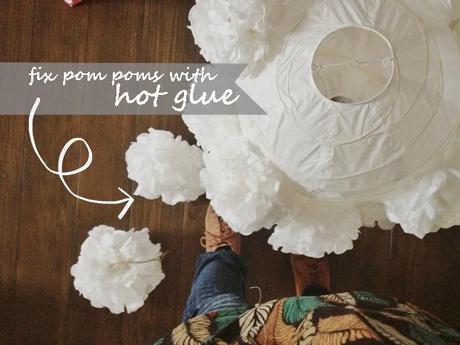 since it´s getting darker earlier now, it`s perfect to have some cosy new lightning,in your favorite corner, for extra snuggles, book reading or whatever you like!
Have fun!