As soon as I heard about this sports recovery supplement from Play Again Now, I was signing at the "X". I will try anything that helps keep my body's joints, muscles, tendons and ligaments protected. Basically, between the injuries I sustained in my near-fatal car accident and the fact that I'm a 54 year old woman, every day when I wake up the very first thing I do is stretch my ankles and legs because of their stiffness, soreness and aching feeling. Then, when I get out of bed, I immediately have to stretch my hips and pelvic area, due to both an IT band "issue" that I choose to ignore and because of the pelvic trauma I sustained. It has become my "every single morning" ritual without choice.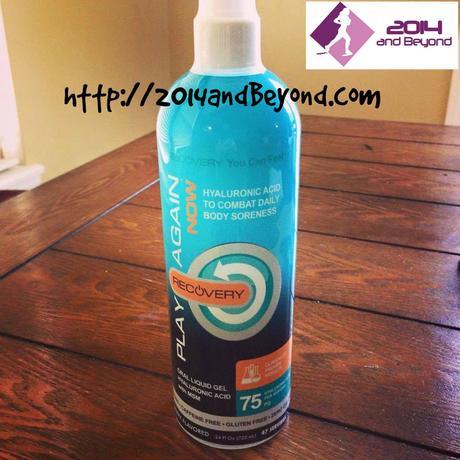 When I received the Play Again Now sports recovery supplement to try, I first read the informational materials and instructions that came with the product (yes, I read the instructions first for a change). I saw that this oral liquid supplement was intended to act as a shock absorber and lubricant for the entire body providing athletes with a premium sports nutrition daily supplement to provide additional elasticity and flexibility and help combat stiffness and soreness that often occurs. 
A little more about what I learned: Play Again Now is a recovery solution for the serious professional, the emerging young athlete or the weekend warrior – it's recommended by a number of orthopedic surgeons, sports medicine physicians, physical therapists, and many other health and fitness professionals. The product itself is manufactured in an FDA-approved, GMP-compliant pharmaceutical lab in the United States. Play Again Now is caffeine and gluten free, and it contains no carbs or calories. Play Again Now was developed by Viscos, LLC, a woman-owned and operated Indiana corporation. Play Again Now is available in two sizes – a 24-ounce sport bottle and a convenient three-ounce travel size bottle.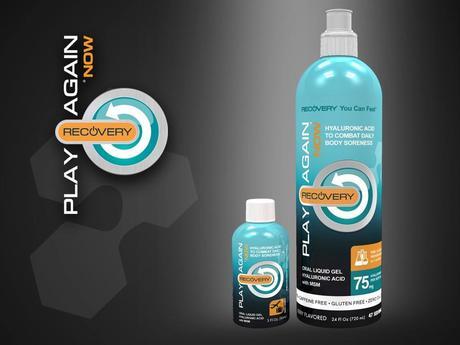 I know I could just give up on running and not put my body through any physical pain or push it to the limits like I often do, but I also know that it would be a very short time until my body started to weaken and I can't even imagine how fast I'd become unable to move without pain. I read somewhere that there are only two options for making a commitment – either you are in or you are out because there's no such thing as "in between". In case my Tuesday's Training Reports aren't a clue for you, I'll just say it – I'M IN! That means I have to do whatever I can to relieve some of the stiffness and soreness I experience.
In order to prepare this review, I tried Play Again Now for 14 consecutive days.  At first I didn't think I would feel anything being ever so cynical, but I have to say within a matter of about 7 days I think I started feeling a little less stiff and sore – maybe a little more "fluid"? Then I started to get creative and added it to my protein shake in the morning because it has a nice taste – berry flavored.
I really enjoyed my 14-day supply and I do believe it made a difference in my overall physical well being and I was pleased with the results I received. I can honestly tell you that I would definitely recommend this product. If you are wondering if it might work for you, see if you fall into the any of the categories that Play Again Now suggests:
Fitness fanatics of all ages. Professional athletes, bodybuilders, endurance athletes and personal trainers demand supplements proven safe and effective.
Everyday users. Weekend warriors, amateur athletes, and people running, playing sports or going to the gym want to maintain their fitness.
Users from 35 to 80+. People who are athletes or exercise regularly need joint and connective tissue support and recovery – they do not want to be sidelined by whole body soreness and stiffness.
Women. Want products that enhance health and vitality, taking whatever steps necessary for maintaining fitness and preventing potential injury.
You can try a 14 day supply of Play Again Now sports recovery supplement Online HERE, over at GNC or many other retailers and medical clinics nationwide. You can also find them on their Website, on Facebook, Twitter and Instagram!
~ ~ ~ ~ ~ ~ ~ ~ ~ ~ ~ ~ ~ ~ ~ ~ ~ ~

It would be great if you would stay connected with me!! You can follow me on Twitter @DebiL1611, like me on Facebook at 2014 and Beyond, circle me on Google+, follow me on Tumblr, Instagram and Bloglovin', subscribe on YouTube, or connect with me on LinkedIn and Pinterest.

Please make sure to visit my homepage and subscribe to my blog for more great posts on running, fitness and lifestyle topics as well as food, product, music and book reviews, and more!