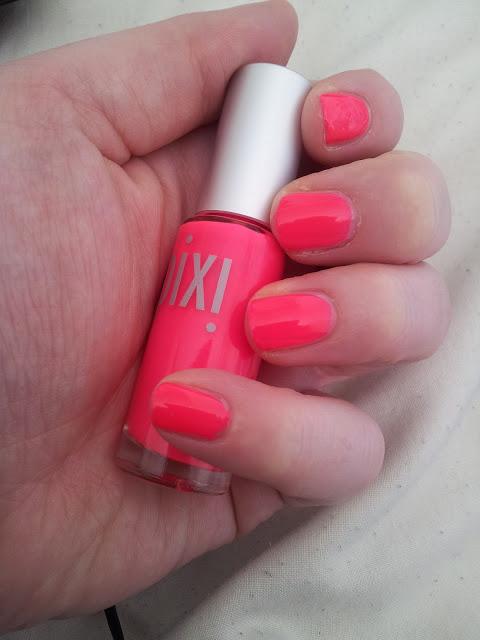 The sun has been shining for a few days now and I have decided that summer is here. This means one thing.... slap on the bright nail polish.
I got this polish as a GWP at the Pixi store when I was in London a few weeks ago.
This is a bright, nearly neon pink shade that looks great on fingers and your toes.It has a standard thin brush to apply and goes on easily. You only need one coat and the polish is fully opaque. The only downside is that it did chip after two days, but I am going to try it with two coats to see if that makes a difference.
Overall I really like this polish and can see this being on my nails quite a lot over the next few months.
These retail for £8 at the Pixi store and online.
Have you tried these nail polishes out before?