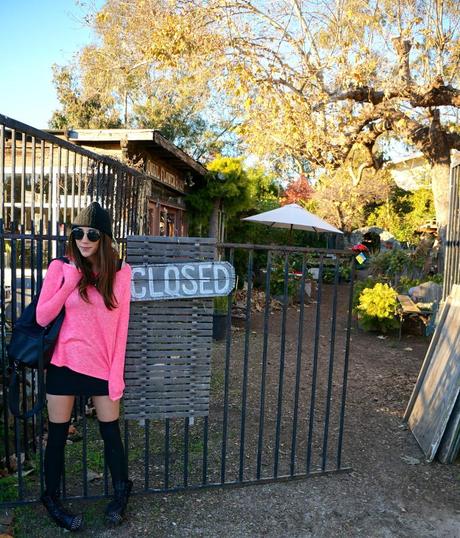 The past few days weeks have seriously been a whirlwind, yet I somehow managed to squeeze in some time to stop and smell the roses. Figuratively speaking. We were driving all around town getting sh*t done, when we saw this presh secret garden. We flipped a bitch, parked the car, and got to exploring (and obviously, photo snapping).
There were so many cool/odd sculptures, huge succulents, and a sign spelt "open Saterdays". Something about them spelling Saturday wrong was so very quaint. Haha. What kind of super elite place only needs to be open 1 day a week anyways?
I have got to get there on a day where I can actually go inside the place!! Hope you guys enjoy this post, because it is rare to catch me in any color… let alone hot pink.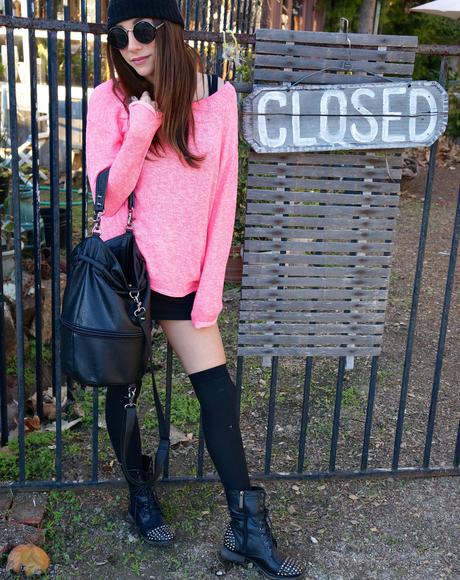 + Shop Le Look: neon pink l/s thermal, studded leather boots (black sold out, but they do have them in tan), black thigh high socks, black beanie, circle sunnies (similar), black bucket purse.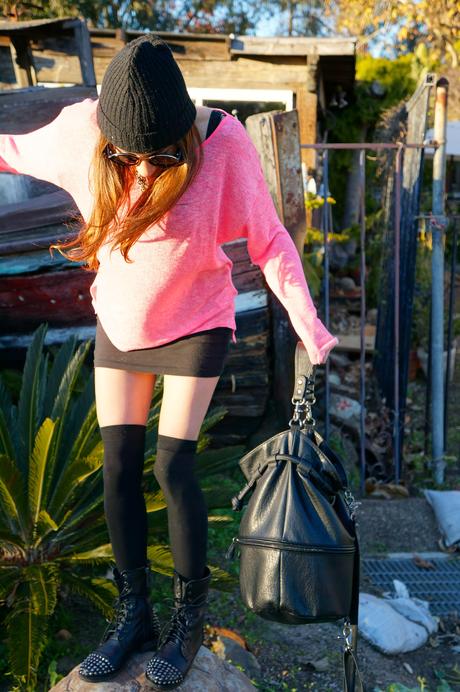 + did some yoga on a huge tortoise statue, I want one just like it.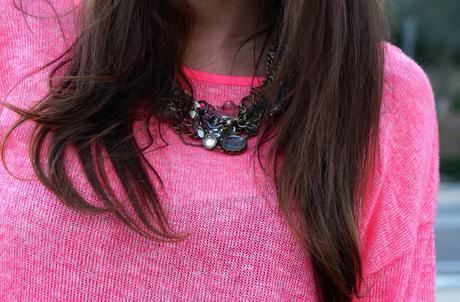 + gifted necklace that I can't get enough of. I even wore it as a headband once… similar style found here.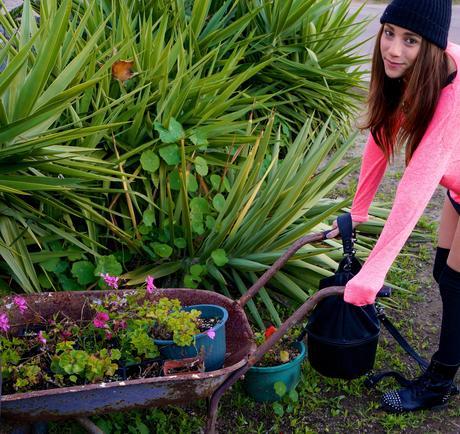 + cutest idea, wheelbarrow filled with flowers. I would do this, but I have a black thumb.