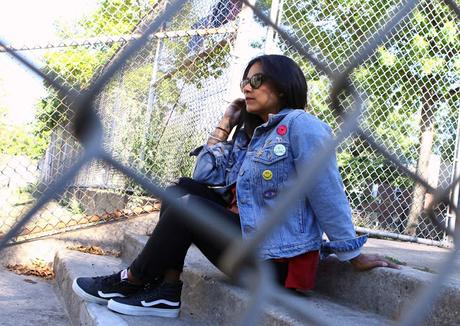 Hey Loves! 
Since I'm an 80's baby
(I know, I'm old but still very cool)
- I grew up in a pretty amazing era. That era was the 90's. Fashion and style does really repeat itself and I'm pleased that the
famous
90's style
, came back full circle. I mean, there are some things that could stay in 1997 (I'm talking to you flight pants and hair scrunchies) but most of the things I'm delighted to see.
Pins
and
patches
being two of those things I'm happy to see. They have always been a fun way to dress up old things. My pin collection is growing by the day and I'm pretty proud of it. When I found this denim jacket at
Goodwill
a few months back, I knew I wanted to put my personal touch on it. The baggy shape of the jacket was my favorite part. It totally reminded me of a jacket I had as a little girl.
Moving on...........
I paired the jacket with my favorite
Old Navy Rockstar
jeans. I basically live in these jeans. See that t-shirt I'm wearing? It's actually the bf's BUT I took it and cut it up. I mean, he NEVER wore it anyways. He didn't realize it was his until he started to take pictures. Oh well! Check out my look!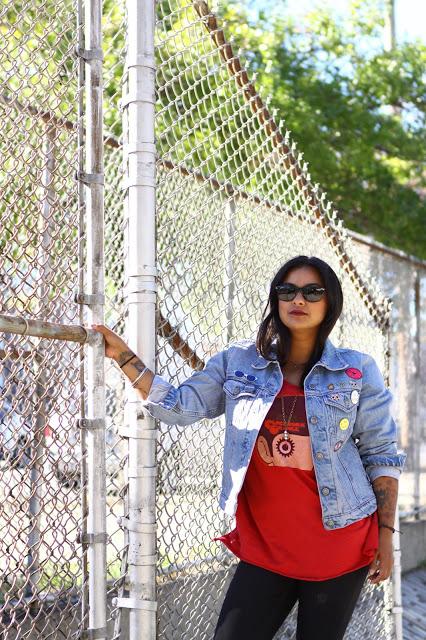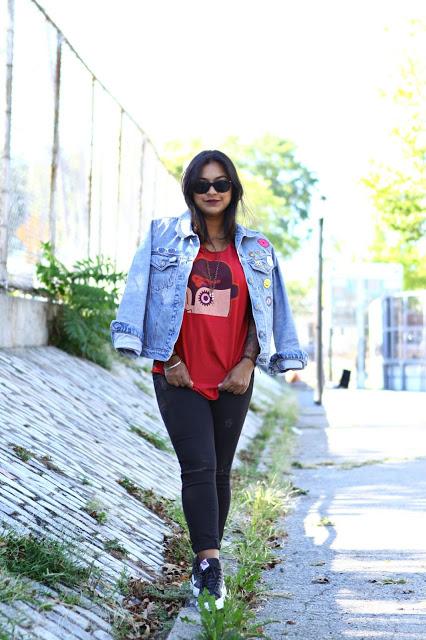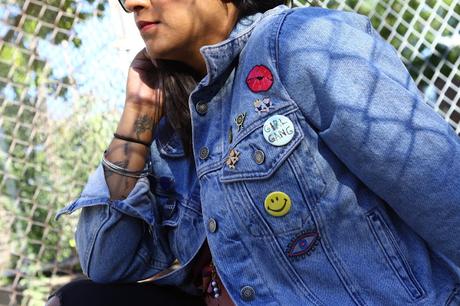 Details:Jacket:
Goodwill/
Jeans:
Old Navy/
T-shirt:
Urban Outfitters/
Sneakers:
Vans/
Glasses:
RayBan/
Pins:
Valley Cruise Press + other random places/
Patches:
Wildflower Co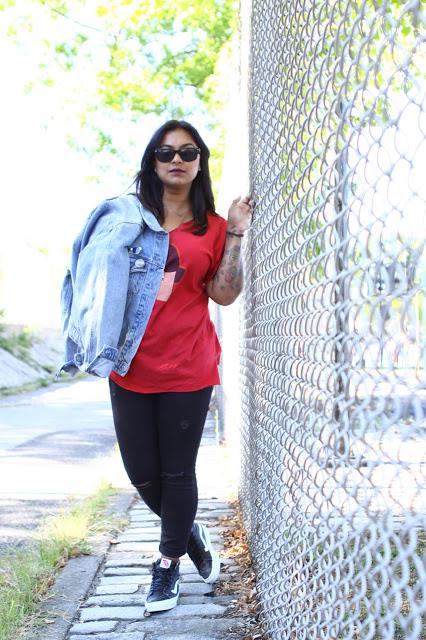 Here are a few places I love to shop for pins and where I got my patches from:
Valley Cruise Press
Pintrill
Wildflower and Company
There's no rhyme or reason behind placement. It's whatever feels right! Until next time.....