Hello there & welcome to the September Kit Reveal day! This month's kit is based on the theme: selfie/all about me + a little fall theme as well. Isn't that awesome?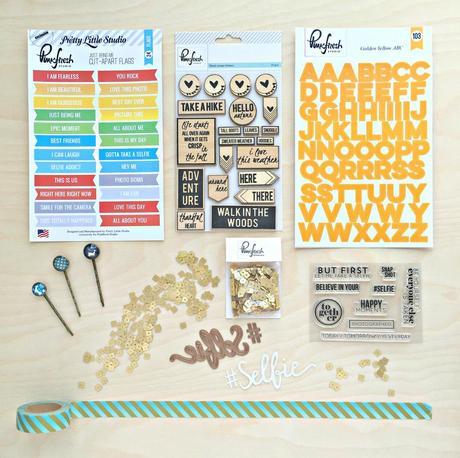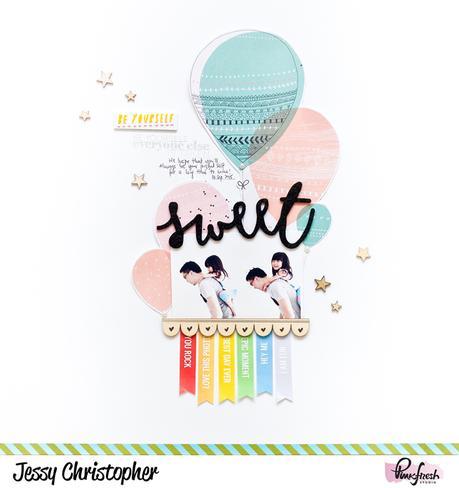 And as always I love creating with the kit, it really challenges me to think out of the box. For this layout, I wanted to have this "air balloon" feel to my layout. I cut the balloons out from one of the Happy Things patterned paper. It was pretty easy to put all the elements together.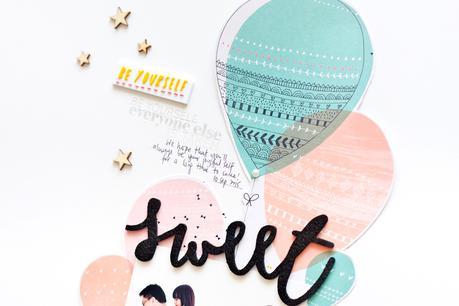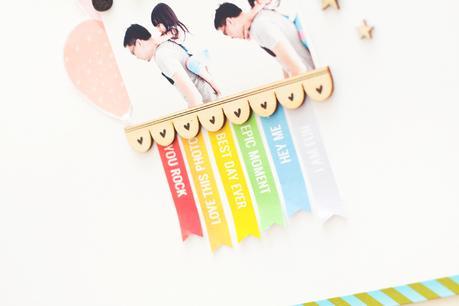 I absolutely adore the rainbow adore at the bottom of the wood border (that's in the Happy Things collection as well).
_____________________________________________________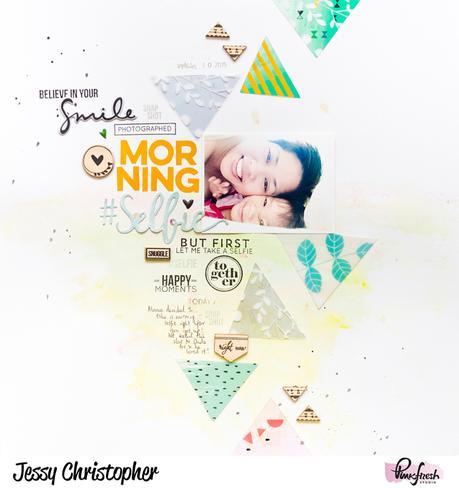 This second layout was really fun. I went all out with the stamps (designed by Kellie Stamps). Those stamp wordings perfectly matched the photo of my daughter and I. Completed the look by adding triangle acetate die-cuts.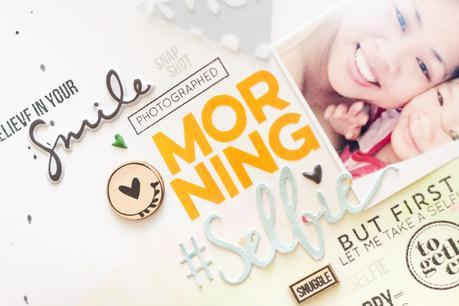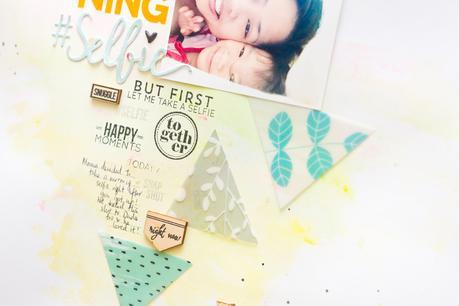 Pinkfresh Studio has decided to close the kit club due to personal/family reasons. Kinnari was really sad to make this decision but I believe she has to do what's best for herself. But be rest assured, you'll be still seeing PinkFresh Studio around. You may read more about her announcement at this link : Embellishment Kit Club Closure. 
Be sure to follow Pinkfresh Studio on Social Media for updates & announcements from time to time.
Instagram: https://instagram.com/pinkfreshstudio/
Facebook:

https://www.facebook.com/

PinkfreshStudio
Thank you for coming by!
Xoxo Jessy