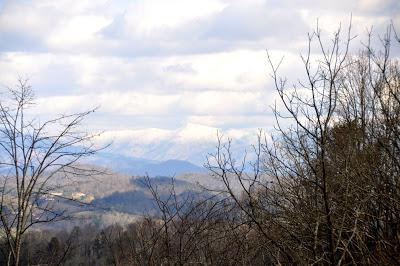 Yesterday morning's snow was quickly gone -- here at least. On the distant (and much higher) Blue Ridge, the snow stayed . . .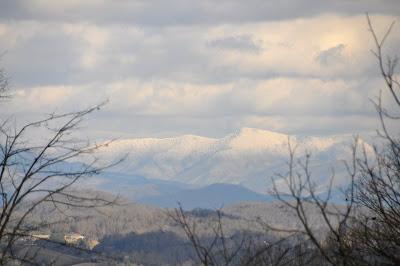 When they are snow-covered, rising above darker mountains, the peaks of the Blue Ridge make me think of pictures of the Himalayas.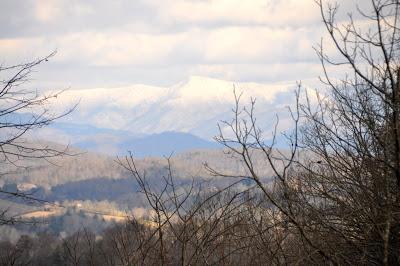 A bit of an exaggeration, I know.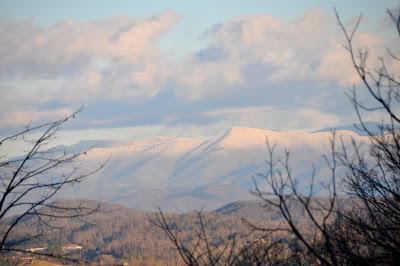 At sunset, the ridge goes pink, as do the clouds above it -- reflecting the sunset we can't see,