I've now sorted the Brompton into racing spec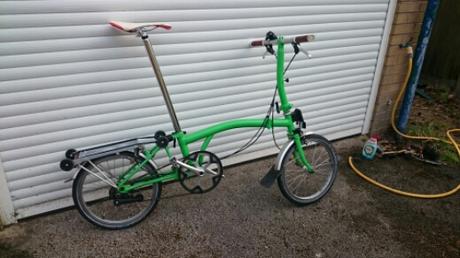 Longer seatpost
Lightweight saddle
SPD pedals
Hard compound suspension rubber.
I've left on the rack and mudguards until a little closer to the race.
Having ridden it I think the nice Brooks leather grips will also have to go for something more grippy and I am still wondering about putting on some kojak slicks…
I was worried about the fact it's only a two speed and that essentialy on the flat means it's a singlespeed but on my little training course (more about that later) the one gear is fine, makes you work hard….