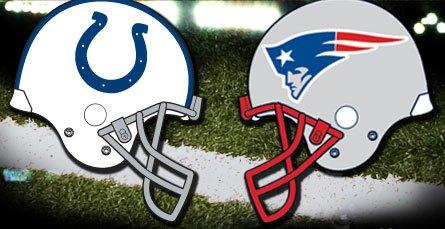 The Colts travel to visit the Patriots in what could be a playoff preview.
Rookie Quarterback Andrew Luck looks to continue leading the Colts towards a playoff season.  This coming one year after they finished at the bottom of the AFC standings.
The Patriots are having a typical playoff season.  They have the defense and offense to play in any game.
Look for a close match up as both teams will want to win.  As mentioned before this will have playoff feelings and could possibly be a preview to a playoff game.  At stake is a possibly higher playoff seeding and the all important home field advantage.
Who do you think will win this match-up?