Big Mr A and I were recently sent a canvas from Picanova.
Picanova are an online photo website who will print your photos onto canvas, acrylic and aluminium or you can design photo books and calendars.
Prices for the canvas prints start at £17.40 for a 20×20 cm canvas up to £329.90 for a 3 panel 120×120 cm canvas. Definitely something to suit every budget!
It is very easy to use the Picanova website to create the item you want. You simply need to upload your photo (as high a quality as you can to get the best end result), choose the format you would like and the size then fill in your contact and payment details.
After ordering, the canvas arrived within a few days, very well packaged.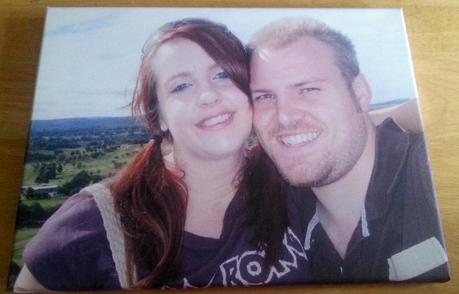 After recently receiving a canvas of the Little A's, I thought it would be nice to get one done of Big Mr A and myself. The photo I chose was of us looking young, pre-children in Stirling. It is a really lovely photo of the two of us that holds great memories.
Although the quality of the printing was very good and it had come out in the same colours as the photo, the canvas itself didn't feel of great quality. The frame was quite light and I felt I had to be quite careful with it before it was put onto the wall as I didn't want to break it.
There were also no hanging hooks with the canvas but thankfully Big Mr A dusted off his toolbox and found some!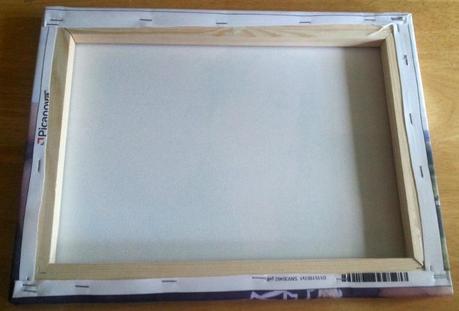 Having said this, a canvas is meant for hanging on the wall, not leaving lying around! Once on the wall the canvas looks great and I am really pleased with it. It compliments the canvas we have of the Little A's on the other side of the chimney breast perfectly and I love to look at it as a reminder of a great holiday.
Overall the service from Picanova has been great, as has the ease of use and delivery times. I was a little disappointed in the feel of the quality of the canvas, however, once hung it really isn't noticeable.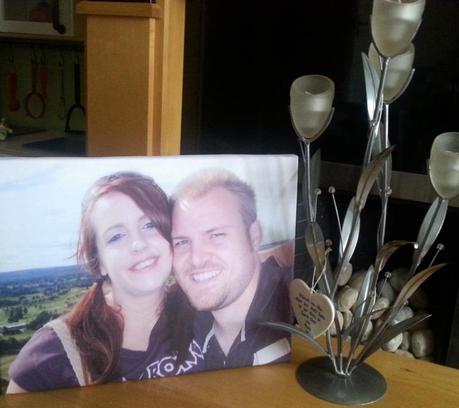 Stay at Home Mum to two children - Little Mr A born in 2008 and Little Miss A born in 2012. Blogging my way through dirty nappies and school runs!