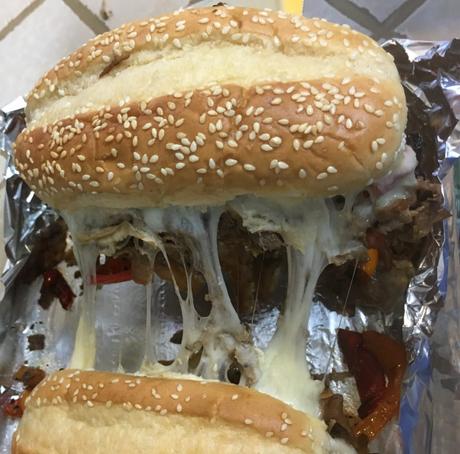 Do you love cheese steak? Gooey cheese, peppers, onions, and thin sliced steak on roll is heavenly combination at our house. The smell of peppers and onions cooking wafts through the house and makes the guys perk up and wander into the kitchen to see, "What's for Dinner?"
This Saturday Philly Cheese Steak Baked Sandwiches were on the menu. Top Girl was at the helm, and when her husband wandered into the kitchen, she put him right to work as her sous chef. Together, they cooked up a dynamite dinner.
These are wonderful sandwiches to serve a crowd watching sports. They can be individually wrapped and handed out to tailgaters, too!
These Philly Cheese Steak sandwiches even made a dynamite lunch the next day, reheated in the oven.
Add Nana's Chow Chow for a real zing!
Philly Cheese Steak Baked Sandwiches
Ingredients
5-6 Hoagie Rolls
5-6 4oz servings of Philly style raw steak
Worstershire sauce
2 tbsb of A-1 Steak sauce
2-3 bell peppers, julienned
1 large Onion, julienned
3 tbsb of olive oil
sliced Provolone cheese
2 tbsp Mayonnaise
1/4 cup Butter, melted
Salt & Pepper to taste
Instructions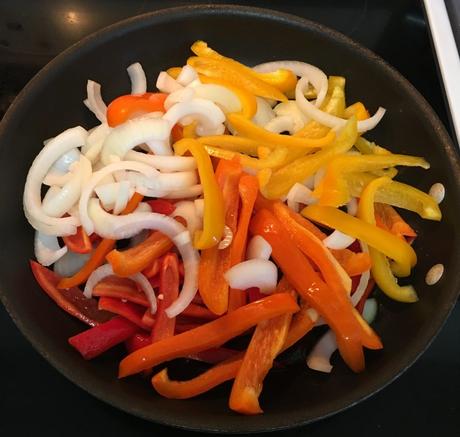 Sauté the peppers and onions in the olive oil until they are tender. Set aside.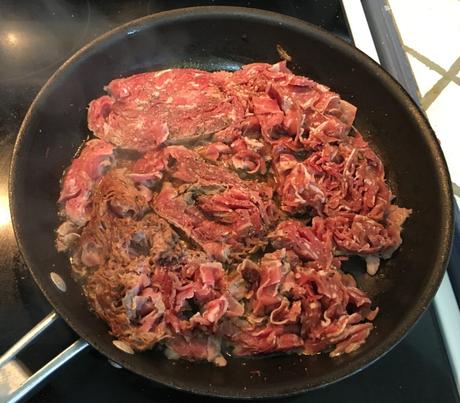 Cook the steak meat in a skillet with the Worstershire and steak sauce, adding salt and pepper to taste.
Pour peppers and onions in the pan with the cooked meant and cook for a few minutes more.
While cooking the meat and veg, Separate the tops and bottoms of your rolls and place the bottoms in an 11″ x 7″ casserole dish lined with foil.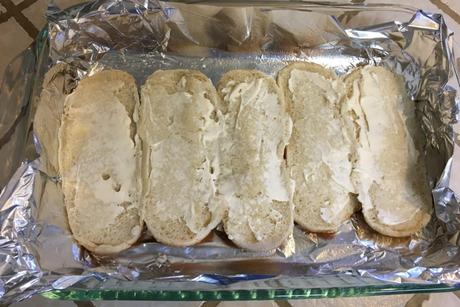 Prep the bread by spreading a thin layer of mayo on the tops and bottoms of the rolls.
When the meat, onions and peppers have finished cooking spread the mixture evenly over the bottom pieces of bread in the casserole dish.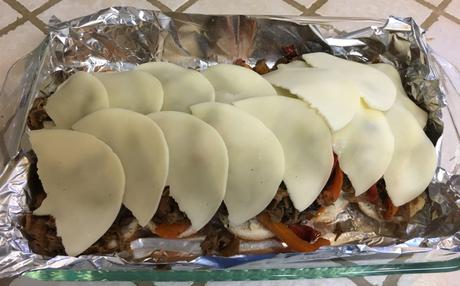 Place a layer of provolone cheese on top.
Place the top pieces of bread on top of the cheese and then brush the tops of the bread the melted butter and pour the rest in the pan with the sandwiches.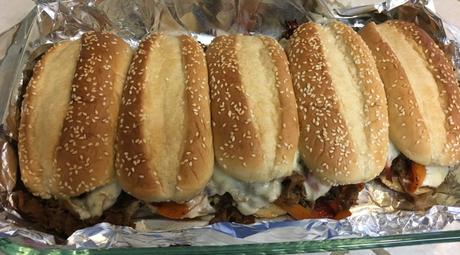 Cover with foil and bake for 10 minutes, then remove foil and continue baking for another 10 minutes (or until cheese is melted).
Cut and serve hot.
*TIP: Wrap leftover sandwiches, individually, in foil. Reheat in the oven at 350 for about 20 minutes.