Despite the number of flights I take annually, I must admit I have never flown business class. Given my financial status, that section in front of the plane is a luxury I still cannot, but hopefully one day would, afford. The closest to business class I have gotten, however, was when we were invited to the launch of the new Philippine Airlines Mabuhay Lounge at the international departures of Ninoy Aquino International Airport Terminal 2. Read more…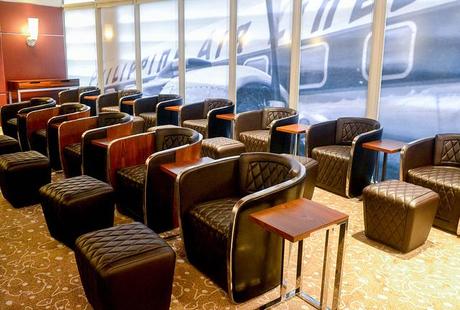 Sporting an elegant and contemporary wooden theme coupled with appropriate ambient lighting, the lounge feels warm and inviting—thanks to Warren Foster-Brown of renowned Singapore-based interior design firm FBEYE International. The world-class facility, impressively expanded to 520 square meters, is now at par with other premiere airline lounges in terms of layout, features, and amenities, and it promises that the Mabuhay Class experience up in the sky can be expected inside the lounge.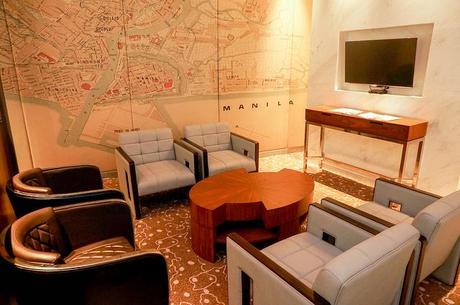 Upon arrival, guests are welcomed at the renewed reception area that is backdropped by a glass panel with sun rays reminiscent of Philippine Airlines' primary emblem. Coats and bags can be checked promptly with courteous staff at the desk.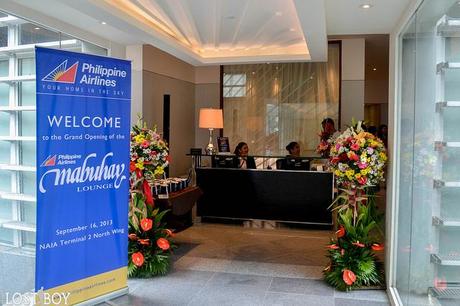 Accommodating as many as 80 passengers at time, the dining area showcases food collaboratively catered by PAL Catering and San Miguel Purefoods Culinary Center. Apart from the classic arroz caldo (congee) people like Anne Curtis swear by, the selection at the buffet is wider; there were entrees, dim sum baskets, noodles, and pastries, among others.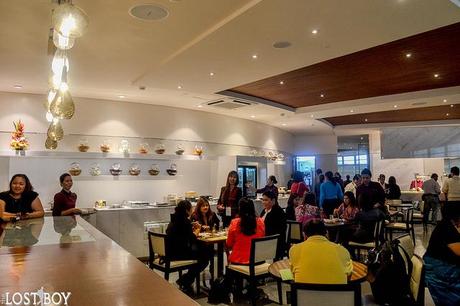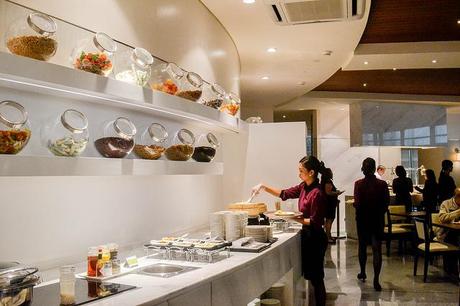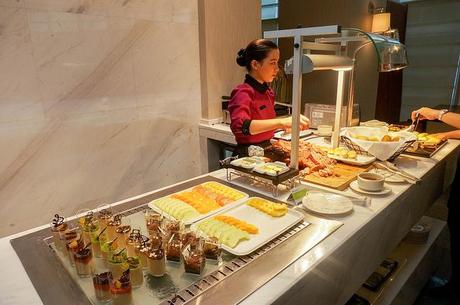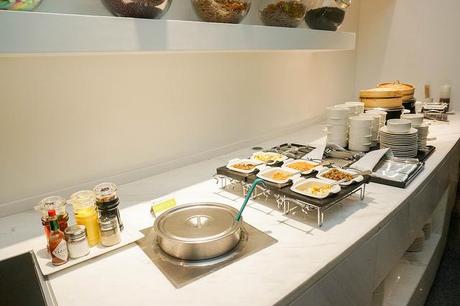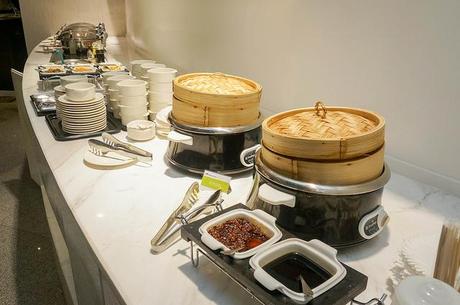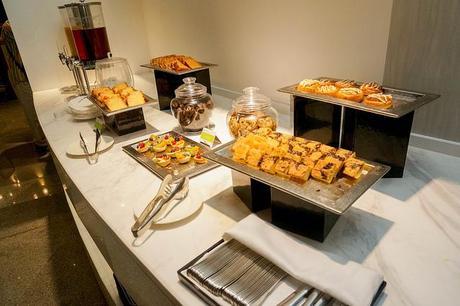 The in-house library is a silent space replete with boxy armchairs for those who wish to relax, take a nap, or bury themselves into their choice reading material.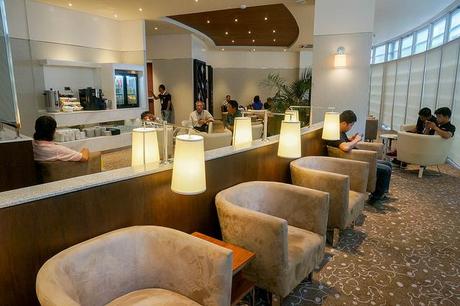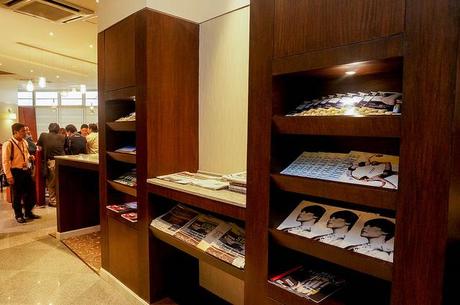 The highlight of the new Mabuhay Lounge, however, is the mini-theatre inspired by the airline's inflight entertainment, Flights of Fancy. Guests can enjoy movies and Mac stations on aircraft-inspired seats and cabin-like interiors on a vintage photographic background.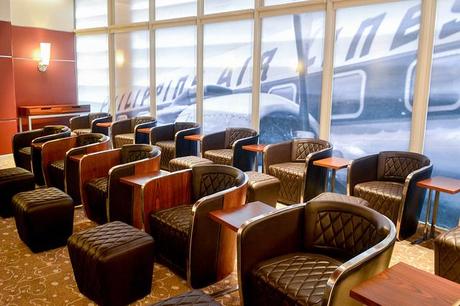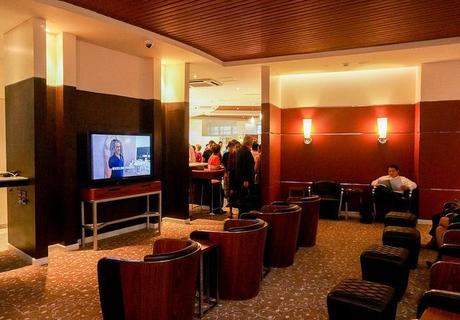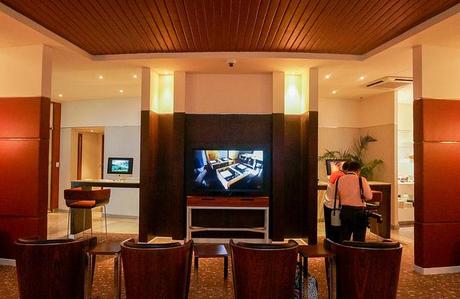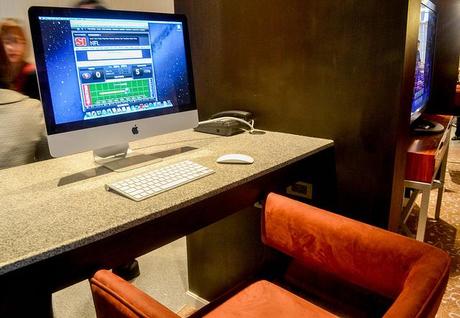 Lastly, a shower stall has been installed for those who would like to freshen up before a flight, and a private PWD restroom has likewise been allocated.
Invitations to the new Mabuhay Lounge are extended to passengers who are traveling regionally and internationally on Mabuhay Class. The benefit is also offered to members with Elite, Premiere Elite, and Million Miler status on the Mabuhay Miles frequent flier program.
Currently, Philippine Airlines, together with PAL Express, flies from Manila to Abu Dhabi, Bali, Bangkok, Beijing, Brisbane, Busan, Darwin, Dubai, Fukuoka, Guam, Guangzhou, Ho Chi Minh, Hong Kong, Honolulu, Jakarta, Kuala Lumpur, London, Los Angeles, Macau, Melbourne, Nagoya, Osaka, San Francisco, Seoul, Shanghai, Singapore, Sydney, Taipei, Tokyo, Toronto, Vancouver, and Xiamen. It also has upcoming flights to Dammam and Riyadh.
Besides the rapid expansion and improvements in service, the new Mabuhay Lounge is testament to the promising future of the country's lone full-service carrier. Indeed, the sun is shining for Philippine Airlines, our new home in the sky.