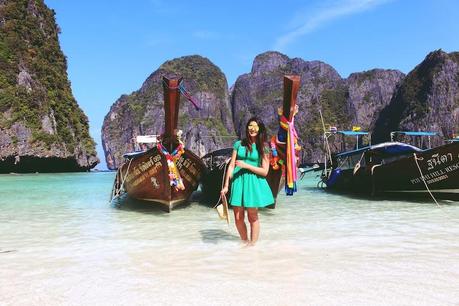 This island was like stepping into a world that I only thought existed through the exaggerations of Photoshopped beauty.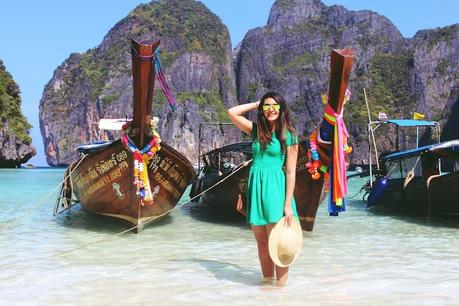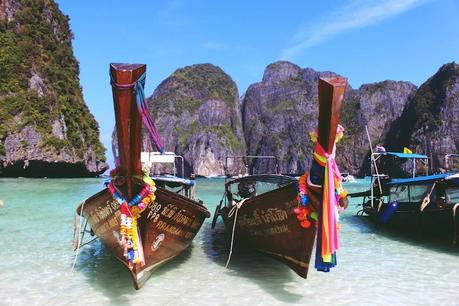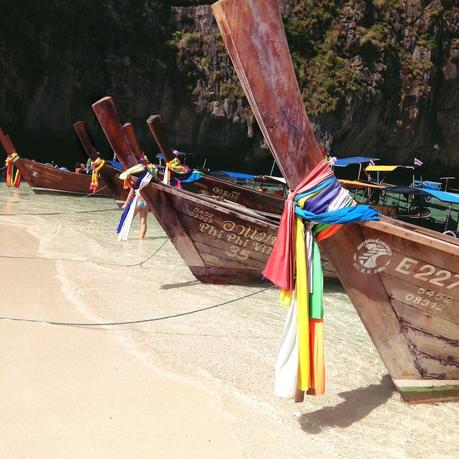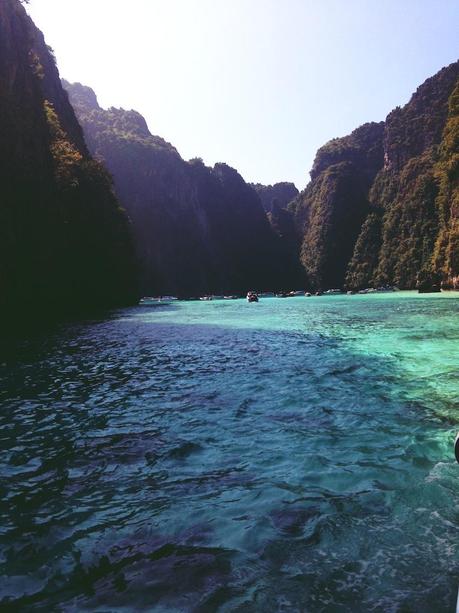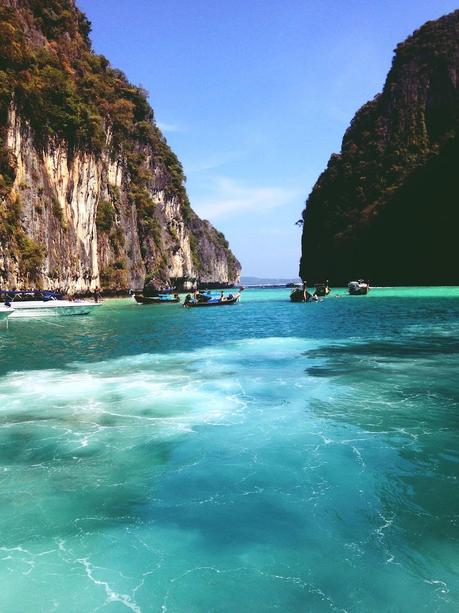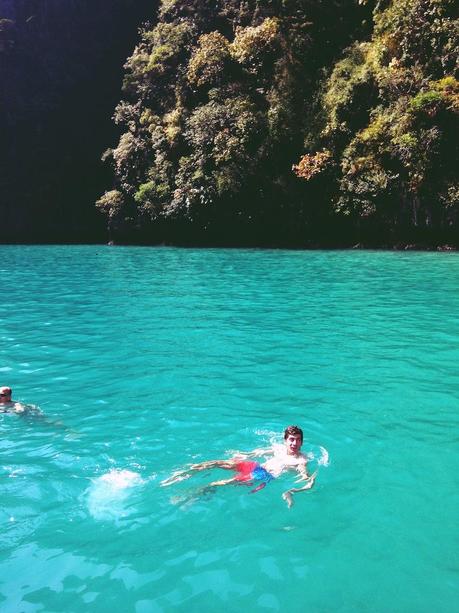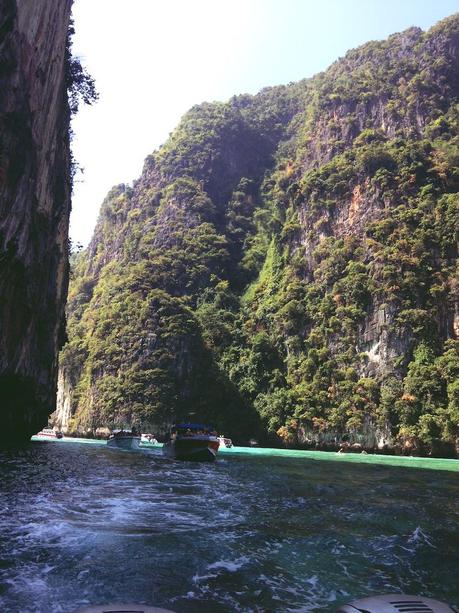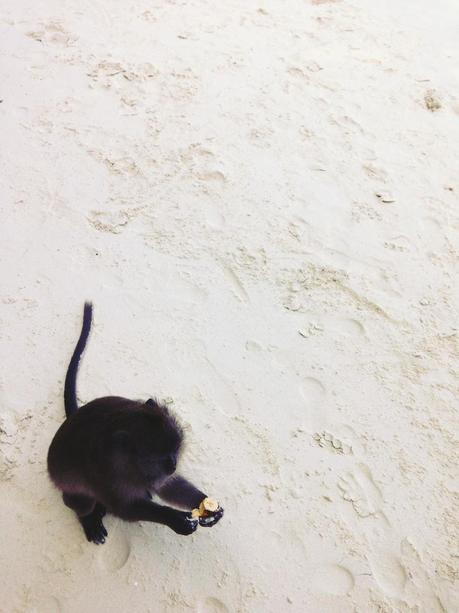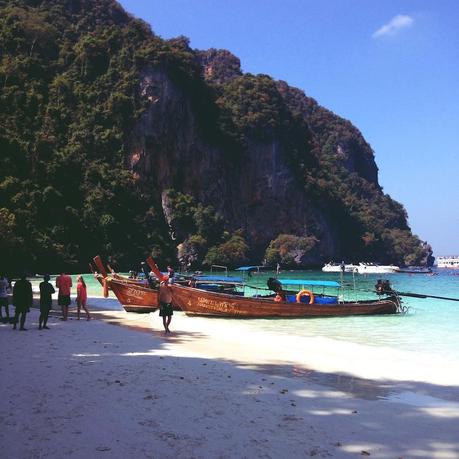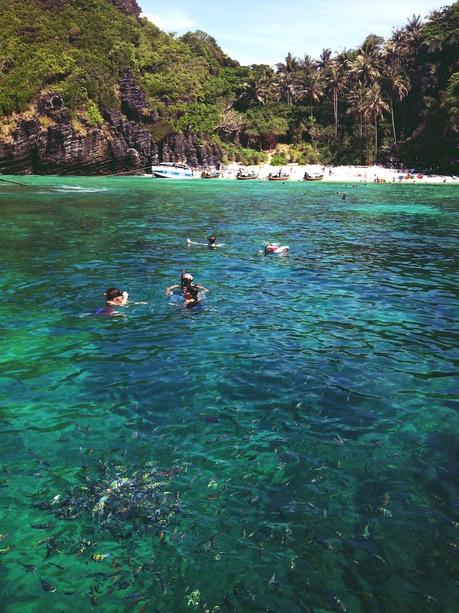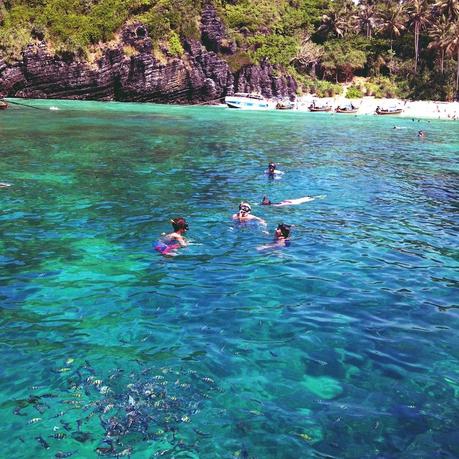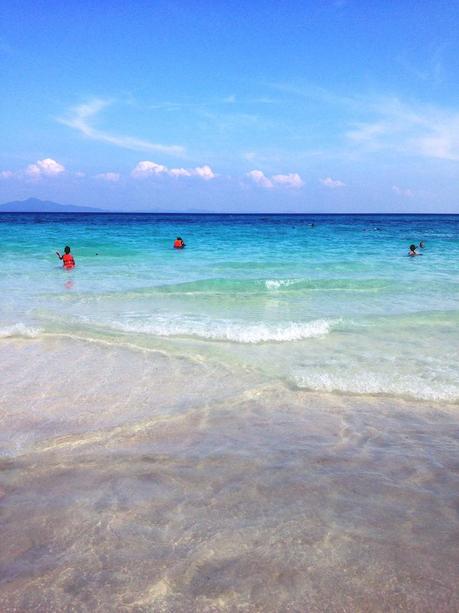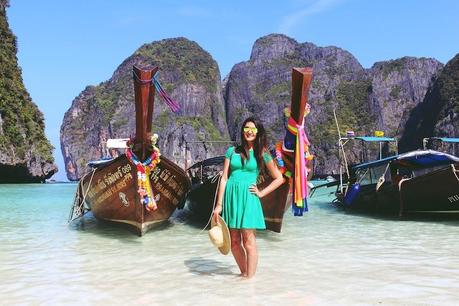 Looking back on these photos it feels like it was all a dream. We took a tour by TBU by speedboat from Phuket to Phi Phi and didn't expect it to turn out as amazing as it did. I would do it all over again in a heartbeat.
45 minutes away, through choppy waters and flying fish greeting us on our journey, stood the island of Ko Phi Phi Don. As it came nearer and nearer into view, passengers immediately stood from their seats and scrambled to the open end of the boat to take in our picturesque entry to shore. As we made dock, it took great effort to contain the massive grins that erupted on all of our sun kissed faces. Maya Bay was filled with tourists lounging on hot sand and the flashes of cameras that captured the colorful canoes that lined the clear water. If you've ever seen Leonardo DiCaprio's movie, The Beach, you'll recognize the scenery as it was filmed here. After this mini excursion of exploring the bay, we got back on the boat and ventured to deeper waters for a leasurily swim. Never have I seen water as beautiful as this massive pool in shades of cerulean and turquoise. Water so clear, you could see the fish scrambling and darting in between your body parts as you swam by. I remember spotting a rainbow fish that shone proudly as the sun hit each of its majestic gills.
After swimming and snorkeling, we made our way around to Monkey beach. Each of us were given a banana as we departed onto the shore and were immediately bomborded with eager monkeys that welcomed us with enthusiasm, ready for their treat.  You could tell that these monkeys would never go hungry from the little bellies they carried around that symbolized the over-feeding from willing patrons. Leaving the monkeys behind, we left for our own meal at the Phi Phi Resort that served Thai lunch and westernized varieties. It was neither spectacular nor horrible, the food was nothing to write home about.
Energized and full from our lunch stop, we continued on for more snorkeling and the last island on the itinerary. Bamboo Island served the same gorgeous hues of blue under the clear skies. We enjoyed every minute relaxing here as the trip came to an end.
In terms of my outfit, I wore a vibrant green dress over my swimsuit. Paired with reflective glasses, I'm glad I choose a color that complimented the waters of Phi Phi and the multi-colored ribbons that graced the canoes.
Asos dress // Ray-Ban sunglasses