Phalsa or Faalsa.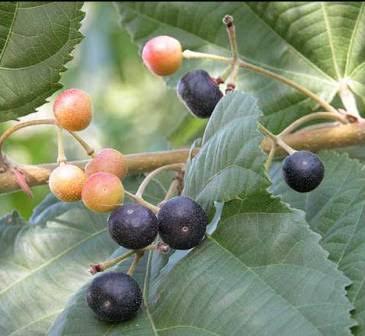 Berries that grow only 2-3 weeks on small trees in north India where the sun beats down mercilessly on all and sundry. And then these tart berries are amazing to cut through the awful dehydrating effects of the summer. They are extremely perishable, bruise and spoil easily. So its very difficult to transport Phalsa. South Of the Aravalis, these berries are not visible.And vendors frequently sell them on phalsa leaves.I adore the taste and try to get as many as I can. However, over the years ,my tolerance to tartness  has declined. (Many other connotations,indeed)So to extract the flavor and the cooling effects of phalsa, I make Sherbet.
For the


Phalsa Sherbet- Summer is Here


You need
200 gms phalsa1/2 tsp black salt2 tbsp sugar or honeyCold water
Wash and pick the stems and leaves off the phalsa. Place them in a jug .Place the salt and sugar over. Mash some of the berries with the back of a spoon and top with water.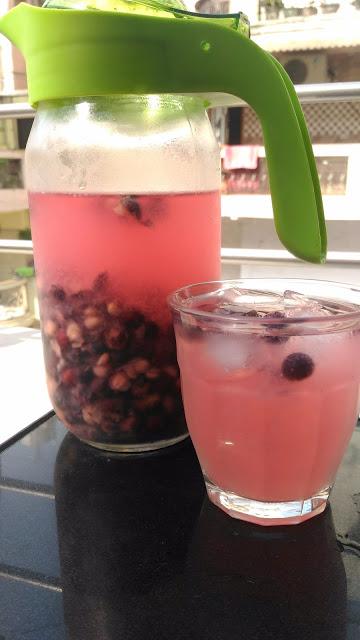 Chill and enjoy the benifits without the super tarrness.The seeds will be left behind.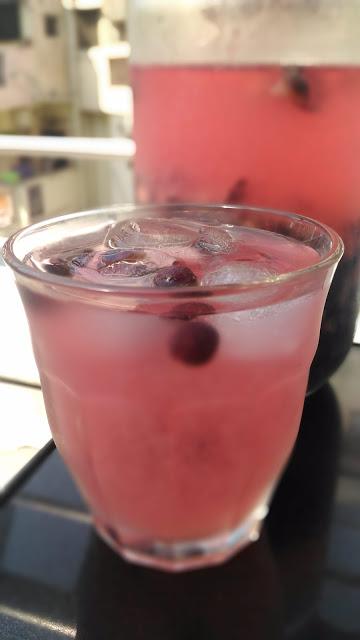 I generally top a 1liter jug containing 200 gms phalsa with water twice. Keep mashing the berries . Dont strain rhe pulp. The seeds will be left behind.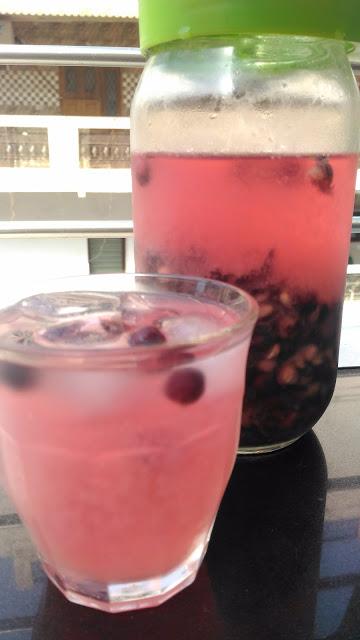 Phalsa Sherbet almost tastes like pink lemonade wirh double the character.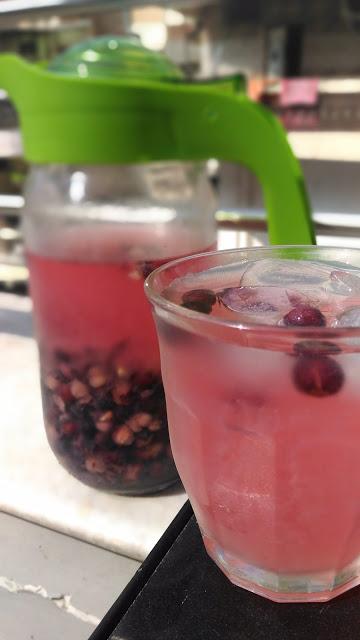 Enjoy the drink and the benefits of these berries. Old ladies made chutney out of them too... we never got around to having extras... we made sherbet almost everyday.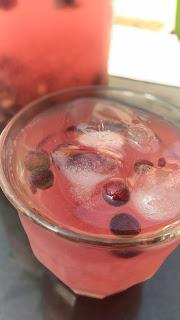 Leave the fizzy drinks, tetrapack juices and squashes aside . Try something natural for a change.Go mash yourself some berries.


So what are you baking today???